Release Blitz, Review & Giveaway ~~ The Paper Swan by Leyhah Attar

Happy Release Day to Leylah Attar and her new book THE PAPER SWAN! Enjoy a sneak peek into the book below and make sure to enter the giveaway! This is a MUST READ to add to your TBR!
♥ Buy the Book ♥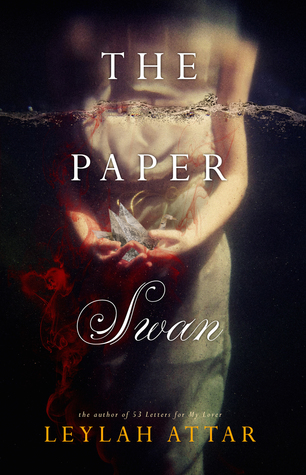 They say it takes 21 days to form a habit.
They lie.
For 21 days she held on.
But on Day 22, she would have given anything for the sweet slumber of death.
Because on Day 22, she realizes that her only way out means certain death for one of the two men she loves.
A haunting tale of passion, loss, and redemption, The Paper Swan is a darkly intense yet heartwarming love story, textured with grit, intrigue, and suspense. Please note: This is NOT a love triangle.
A full-length, standalone novel, intended for mature audiences due to violence, sex and language. Subject matter may be disturbing for some readers.

LOUISA'S 5 STAR REVIEW
"Love don't die."
Wow!  This book as absolutely blown me away. Leylah Attar is a word genius.  She has taken a story, like no other; woven a story, like no other and brought us into this world- hook, line and sinker!
Her writing is beautiful, poetic at times.  The synopsis pulled me in from the first line
"They say it takes 21 days to form a habit."
You will read the synopsis and think one thing, but begin to read the book and your thoughts will be turned around.  I was concerned this book would be a dark read as I began to read. (I am a totally wussy when it comes to dark reads) I kept waiting to be freaked out, but I never did. Leylah kept me on the edge of my seat, I read, and read and read.
This book goes from past to present, explaining itself as it goes.  The back and forth is seamless.  The storyline is so unique and having no equal to any other book I have ever read. I wish I could give you more, but everyone deserves to begin this book, with just the synopis as a starting point.  You will thank me for this!
This book needs to be on your kindle, not just on your TBR list, but you need to be reading this book…NOW!
"Damien never look at me with his eyes. He looked at me with his soul."
An ARC was provided to Blushing Babes Are Up All Night for an honest review.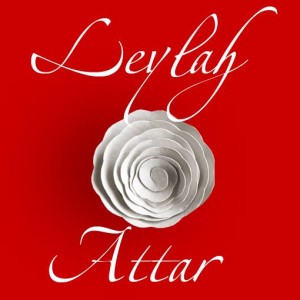 Leylah Attar writes stories about love – shaken, stirred and served with a twist. When she's not writing, she can be found pursuing her other passions: photography, food, family and travel. Sometimes she disappears into the black hole of the internet, but can usually be enticed out with chocolate.
Author Website | Twitter | Facebook | Goodreads | Pinterest