#ItsLive #Review #FriendsToLoversRomance ~~ 5331 Miles by @WillowAster
Willow Aster's 5,331 MILES is LIVE! A sweet and sexy friends to lovers romance…
What readers are saying…
"The story of Mira and Jaxson was a complete whirlwind. The love and the heartache. The past and present reflections. These two give us one hell of a ride." ~ Lisa, Goodreads Reviewer
"Willow's impeccable writing painted the perfect mental picture often making me feel as though I was watching the action play out in my head. I enjoyed this one so much." ~ Layne, Goodreads Reviewer
"5,331 is quite simply a wonderful look at the trials and tribulations of young love." ~ MJ, Goodreads Reviewer
Start reading 5,331 Miles today!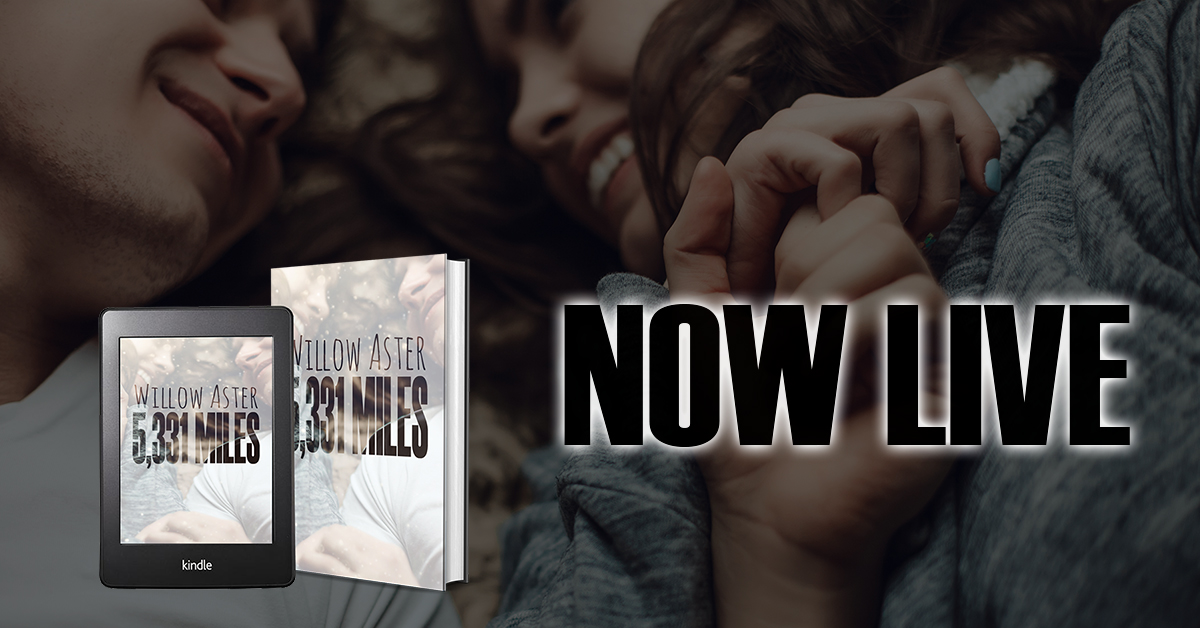 Sandy's 4 BLUSH Review
Jaxson and Belle are cut from the same cloth.  Two kids from the UK, whose moms are besties and are both transplanted to California.  Nothing would make their moms happier than to see their kids as a couple.  Except that there is a long road from childhood to responsible adults.   How these two travel that road is the story of 5,331 Miles and they take us along for the ride.  Part of it centers around a list of 11 things that they will accomplish together.  Yet every single time they try to check something off the list it turns into a complete disaster.
Truth: I wanted to punch Jaxson in the face!  He broke Belle's heart and mine but that's what young guys do.  Truth:  I wanted to shake Belle for giving him another chance but you can't help who you love.  This aspect of their relationship was sooo real.  Lord, it brought back memories! I can honestly say, I would not want to relive those years.
The story is told in flashbacks so that we get to know their history and all the ups and downs of their teenage years.  5,331 Miles is a sweet, steamy and oh so angsty coming of age story with some real heartfelt moments and plenty of drama.  It might have been boring in the hands of a less capable writer.
Willow's gift with words makes us care about how it will all turn out for these two.  Though, I wouldn't dream of spoiling the ending so you'll have to find out for yourself.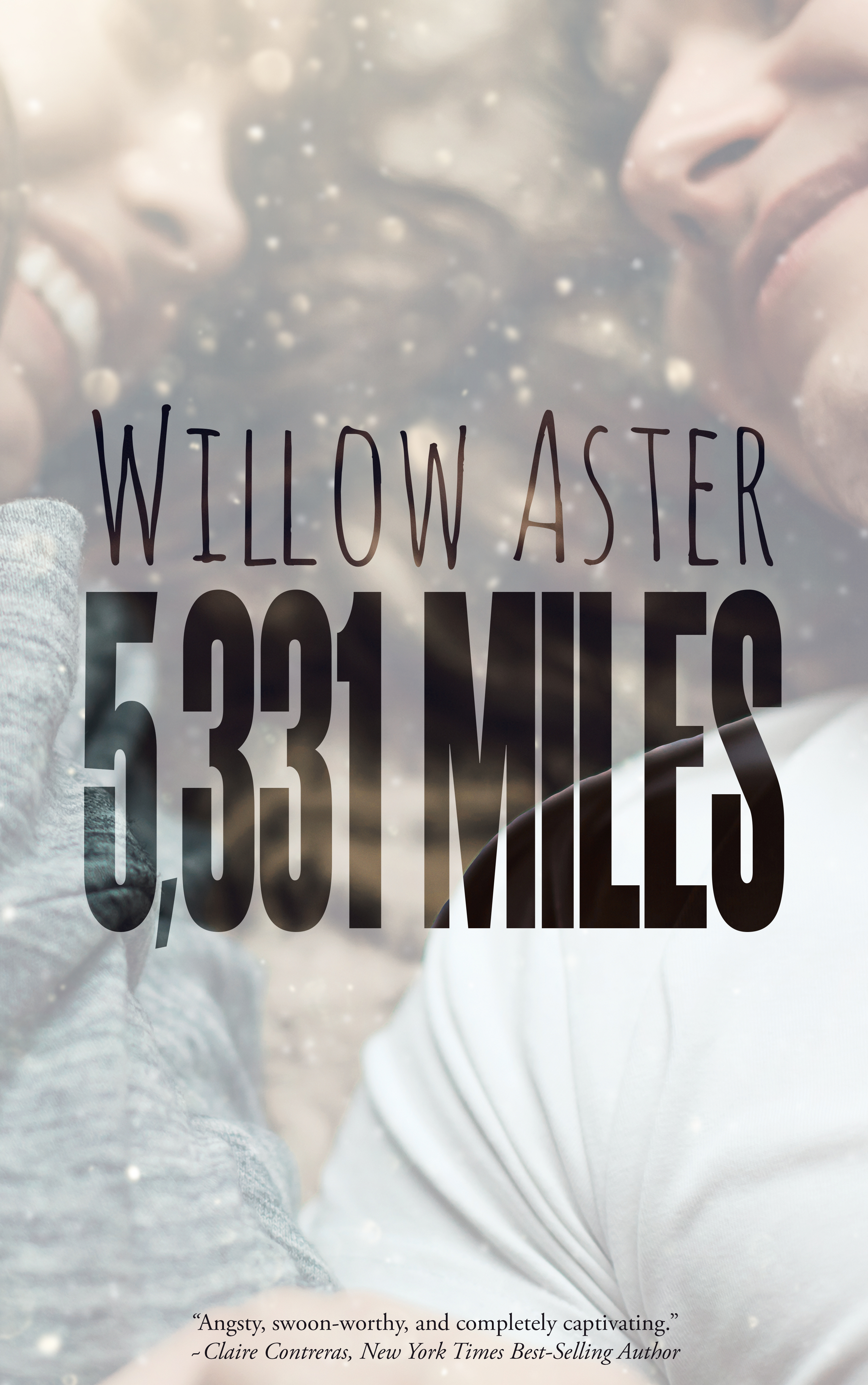 We spent a lifetime chasing firefly dreams
Jaxson and I devised a life list when we were kids in Holmes Chapel. Just a few things on that list:
*Climb the Eiffel Tower.
*Visit every zoo in the world.
*Eat peanut butter every day.
But all the promises he made dissolved into dust, so when he comes around years later wanting to go live out our list, I want no part of it…or him. The universe seems to agree with me because everything we try is a disaster.
The heart though—it's a tricky beast; I'm just not sure mine is strong enough to survive Jaxson one more time.


I force myself to stop staring at him and sit on my bed. Determined to not let him get to me, I lean against the headboard and pick up a book. He sits beside me and puts his chin on my shoulder. I jump up and he falls over.
"Why now, Jaxson? You're acting as if no time has passed at all! You don't get to march in here and act like…like everything is just as it was!" I'm pacing and waving my arms around like a crazy person. "It isn't. We're not friends anymore. You don't know me anymore. I don't know you. Our friendship," I point back and forth between us, "was a very long time ago and it's over now. Nothing is the same, Jaxson. Nothing." My voice warbles at the end and I look at the ceiling, willing my eyes to stop watering.
He stands up and puts his hand on my arm, stopping me in my tracks. "Mirabelle," he says softly, "it's still you and me and it always will be. You can't just forget all that we mean to one another."
"You did," I whisper.
"Never. I never forgot, I promise you that."
He pulls me closer, brushing his fingers against my shoulder. I shiver and then get embarrassed that he's able to see how much he affects me. His eyes are locked on mine, pulling me in. His hands clutch either side of my face and he moves closer. My eyes shut just as his lips touch mine.
For a minute, I lose myself in him. He groans and deepens the kiss. I grab his hair and kiss him the way I've dreamed of kissing him for so long. It feels even better than I remembered. His soft lips and tongue make my heart fall into my feet. I haven't kissed him like this since…
————
The brakes screech for me. I pull away and punch him in the face.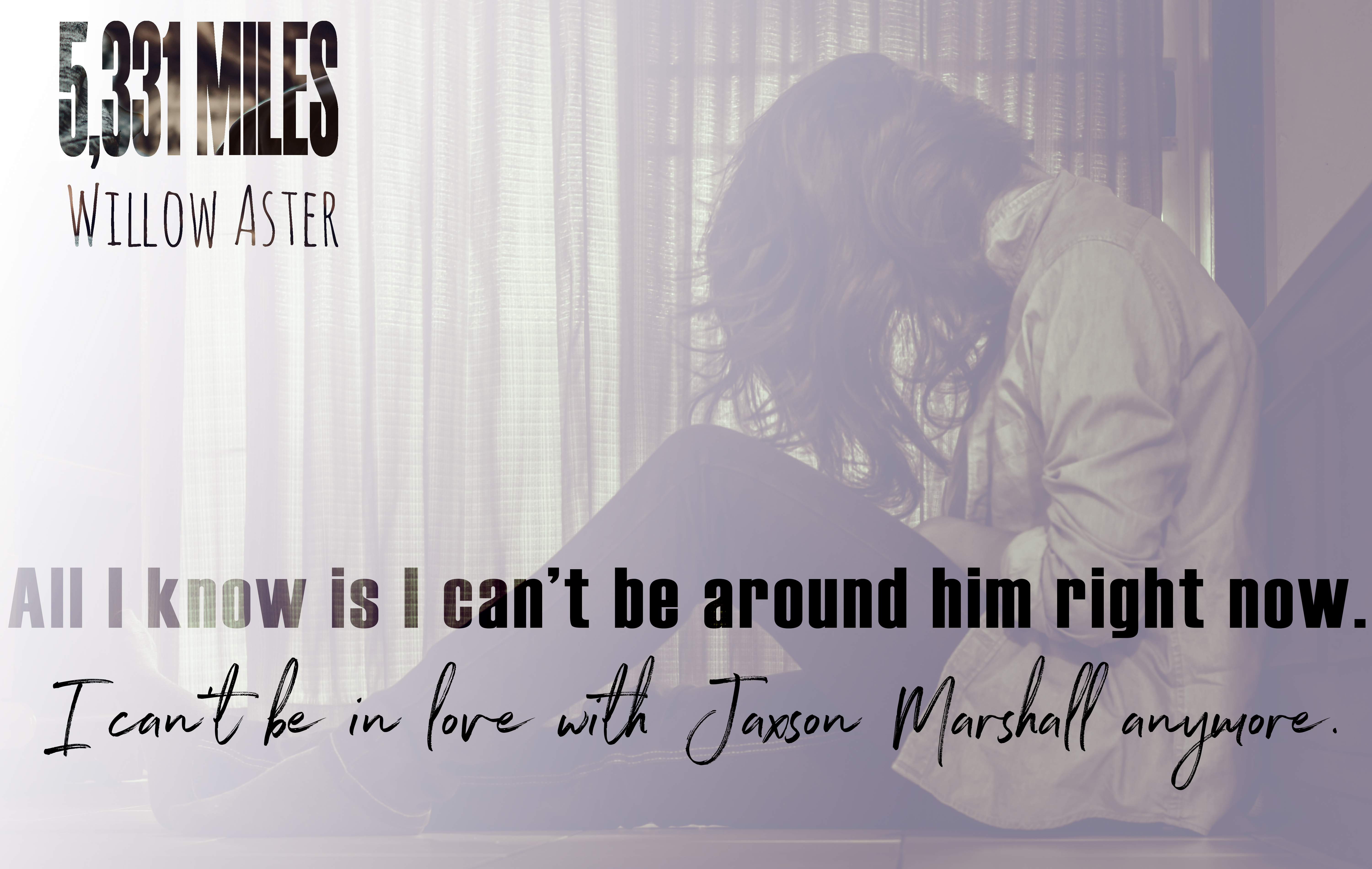 Willow is giving away 3 signed paperbacks of 5,331 MILES and a $100 Amazon Gift Card to 4 lucky winners (open international)! Enter below!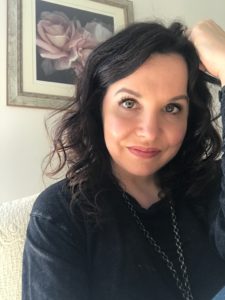 Willow Aster is the author of True Love Story, In the Fields, Maybe Maby, Fade to Red, and Lilith. She is also half of the Fisher & Aster writing duo of The End of Men series.
Subscribe to Living on the Pages on iTunes: https://bit.ly/2DzM9ZU
Subscribe to Living on the Pages on Android: http://bit.ly/2Uj5JkZ
Subscribe to Living on the Pages on Google Play: http://bit.ly/2SJE7bI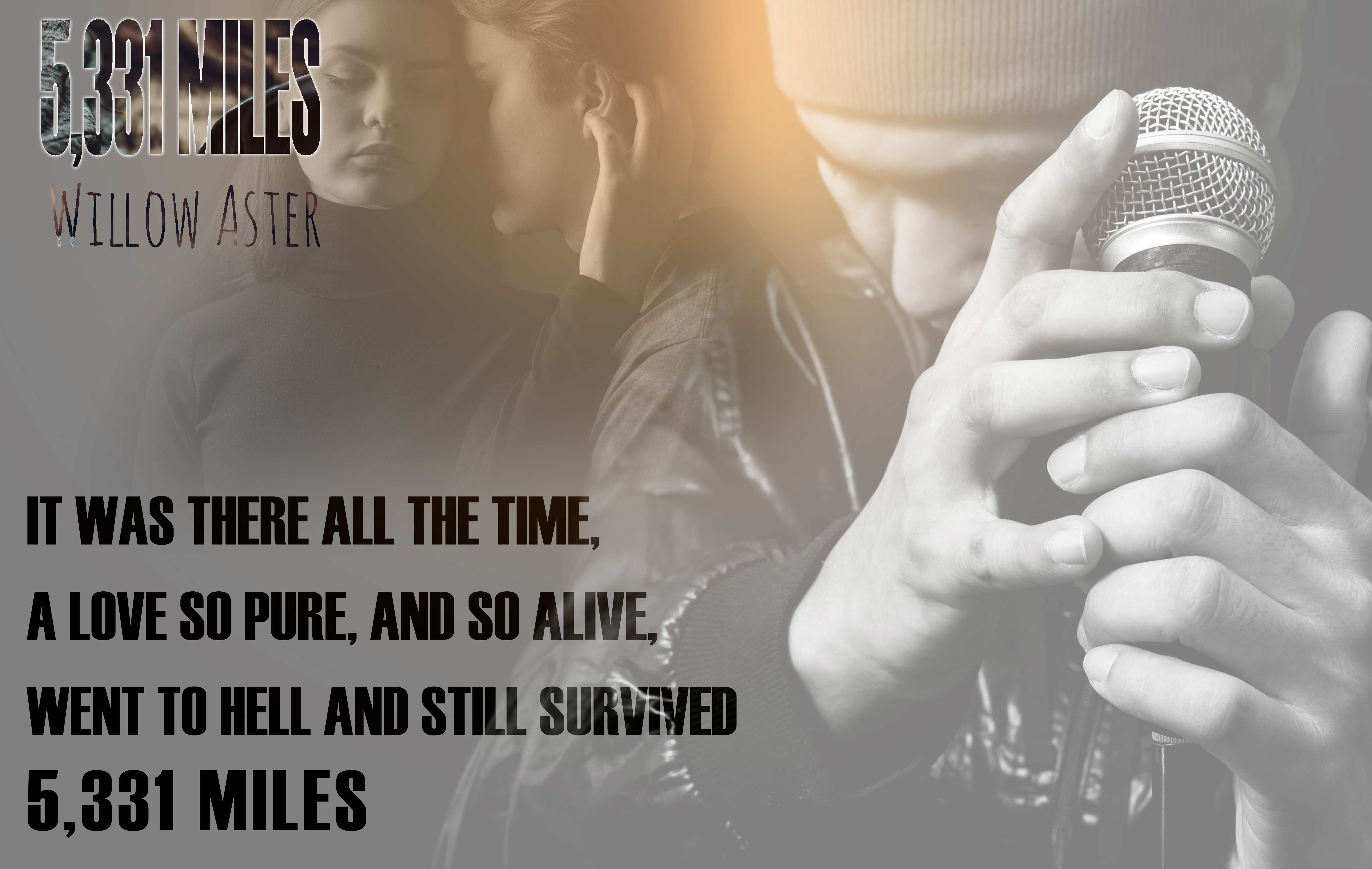 Start reading 5,331 Miles today!