Unbreakable Rebecca Shea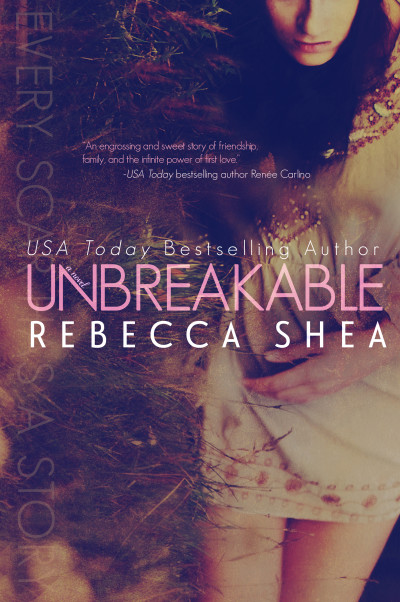 Jessica Harper is the epitome of perfection. She's a good daughter, makes excellent grades, and always strays on the safe side of life. The last thing she thought would ever happen was falling in love with her best friend's brother. But sometimes fate just has a way of bringing two people together.
Wide receiver for the University of Arizona, Gabe Garcia, seems to have it all. When his feelings for Jessica come to surface, Gabe will give up everything to be with her.
But what happens when a tragedy abruptly changes the course of your life? For Jessica and Gabe, everything they thought they knew about each other will be questioned. Sometimes, there are scars in life that are cut too deep to completely heal.
Will their love prove to be unbreakable, or will it shatter and prove fate is just another lie?
*This book contains mature subject matter and is not intended for those under 17 years of age.*
Review
I am utterly blown away by Unbreakable. It starts off as a typical yet beautiful first loves story but quickly turns into sooo much more. This is one of those rare books that you don't just read, you LIVE. The sign of an excellent writer is one who can have their audience feel their characters emotions as if it were their own. All their love, joy,  pain and heartbreak. The book shows just how fast your life can change in an instant. How your perfect little world can be shattered. It brought a delicate subject matter to light and depicted the situation perfectly. You can tell that a lot of love was put into this book. We each deal with tragedy differently.  Some find the strength to move forward and for some they may never. This was a story of survival, forgiveness and unconditional love. The style in which it was written made it feel so real to me!!
This is a story about Gabe Garcia and Jessica Harper. Two kids destined to be together. Their love story is a perfect mixture of sweet and sexy. I loved falling in love with them. I had butterflies and could not stop smiling. A perfect love story till one day changed everything. A holy sh*t moment. My heart was ripped out. I sobbed. Literally ugly cried….. I'm not going to give anymore away. You must read it to find out.
Another huge standout that made me love this book even more was Gabe's family, The Garcia's. They are a Mexican family that are extremely close nit and family oriented. I felt their overwhelming love for one another. Their support and devotion was beautiful. I was so pleased to see an ethnic family portrayed so accurately. It was refreshing to read.
I loved all the characters in this book. They all brought something special to it and had an essential role. I wish each of them could get their own book….. An unlikely hero emerges that will steal your heart. Making you believe it is possible to love two men at the same time.
Unbreakable is now a favorite of mine. One of the best of 2014. I am  jumping into the next two books right away. Thank you Rebecca for bringing us this amazing story. I know it will stay with me forever.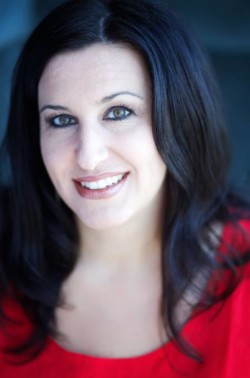 Rebecca Shea is the USA Today Bestselling author of Unbreakable. She lives in Phoenix, Arizona with her family and her beagle, Miles. From the time Rebecca could read she has had a passion for books. Rebecca spends her days working full-time and her nights writing, bringing stories to life. Born and raised in Minnesota, Rebecca moved to Arizona in 1999 to escape the bitter winters. When not working or writing, she can be found on the sidelines of her sons football games, or watching her daughter at ballet class. Rebecca is fueled by insane amounts of coffee, margaritas, Laffy Taffy (except the banana ones), and happily ever afters.