Room 212 by Kate Stewart
5 blushes
Kate Stewart may be one of my very favorite new to me authors.
The other night I posted on facebook:
So, I got a few responses, a couple were for historic. Then, I read the synopsis on a few suggestions and they weren't quite right for what I wanted to read. I went to Amazon in search of my next great read and I ended up, on a whim, just typing in Kate Stewart because Drive was one of my favorite books of the year. I stumbled upon Room 212. Not going to lie, I once read this book with room in the title, there was this vibrator and a girl and well, it was too much for me. So I was afraid. But I was BRAVE.
You're proud of me aren't you.
No?
Well, you should be, cause I made a hell-of-a-choice. And it was the perfect one. When you're a book whore like me, you know the high you get when you're looking for a perfect book to fit your mood and you find it and then the book is perfect so it's all just like the planets aligned just to bring you the best reading experience.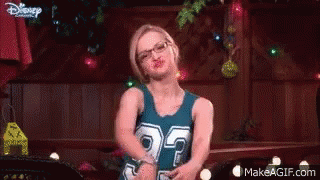 Room 212 took that pit in my stomach that was filled with angsty pain, started it on page one and pretty much carried it all the way through.
My daughter was all, "Why are you crying?"
Much of this book takes place in the nineties. I loved this about it seeing as I graduated high school in the nineties and my brother was a raver, just like Laura's brother, I immediately felt connected to it. There is a playlist of music throughout that also had me wanting to search out the playlist and ask Alexa (my new Amazon  gizmo) to play it.  Here it is on YOUTUBE!
I liked Laura. In some ways, she reminds me of me. I didn't do drugs the way she did, but I sure had friends who did, but I grew up. So does she.
She falls for Seth and it's an instant chemistry. I love that.
Half of the book I wanted to punch Seth in his pretty curly-haired head. He was being dumb. But man did it help create the perfect amount of angst.
Damn Kate Stewart, you give good angst.
I think I may just have to go and start another one of her books and then another. When I read Drive earlier in the year, I felt like it was my unicorn book. I was wrong, Kate Stewart is my unicorn author. How have I been missing her in my reading life all these years?? Am I fangirling just a little???
Okay, I have to now go to Amazon and decide which Kate Stewart book to one-click next. I feel a binge coming on…
Buy it here!
Synopsis
****Mature Audiences only**** (language, explicit sex, some drug use)
In every life there is always that…one.
Twenty-one year old Laura Sedgwick is a rebel without a cause. Her only plans for life are to make no plans She revels in her fascination of the unexpected as she navigates her way through mid -1990's Dallas nightlife. One very bad night brings her face to face with the one man likely to change her mind about…well…everything.
Twenty-three year old Seth Whitaker has every intention of seeing through with his well mapped out life. He is a hard working over-achiever that has no intentions of slowing his pace for anyone. With a fierce determination to not let life pass him by without taking a huge bite, he finds himself inexplicably drawn to the one distraction that could keep him from his best laid plans. Little did he know his determination to keep his life on track would be the very thing to trigger the events that change the course of both their lives.
In this life she had only done one thing right…
…and she was his only chance at salvation.

Kate Stewart lives in Charleston, S.C. with her husband, Nick, and her naughty beagle, Sadie. A native of Dallas, Kate moved to Charleston three weeks after her first visit, dropping her career of 8 years, and declaring it her creative muse. Kate pens messy, sexy, angst-filled contemporary romance as well as romantic comedy and erotic suspense because it's what she loves as a reader. A lover of all things '80s and '90s, especially John Hughes films and rap, she dabbles a little in photography, can knit a simple stitch scarf for necessity only and does a horrible job of playing the ukulele. Aside from running a mile without collapsing, traveling is the only other must on her bucket list. On occasion, she does very well at vodka.
Contact Kate- Email-authorkatestewart@gmail.com
Website-www.katestewartwrites.com
Facebook Group: https://www.facebook.com/groups/793483714004942/
Facebook Author Page:
FB: https://www.facebook.com/authorkatestewart/?ref=aymt_homepage_panel
Newsletter signup:
http://www.katestewartwrites.com/cont…
Twitter:
Tweets by authorklstewart