Review ~~ Wicked Ruin by SL Jennings
WICKED RUIN (Se7en Sinners #3)
SYNOPSIS
They say you're never truly ready for Death until it's staring you down, its cold, bony fingers outstretched and scratching against your fragile mortality.
I thought I was ready the day my own mother tried to kill me. Perhaps I was ready the moment I was born.
But as I peer into the chilling void of Death, breath shallow and heartbeat sluggish, I know that it can't end like this. I was made for a purpose.
And that purpose is Legion.
Now that we're fighting the battle of our lives, a war that could eliminate mankind, I see that purpose as clear as the whorls of dark ink etched in his skin.
Realms are colliding. Alliances are forming. And my heart is being torn in two.
I know the code the Se7en live by.
Kill one to save a million.
But maybe it's not me who was meant to die.
Maybe it's the man I thought I could save…the man who once saved me.
The man I was created to kill.
LOUISA'S 5 BLUSH REVIEW
MY REVIEW IN GIF's and PIC's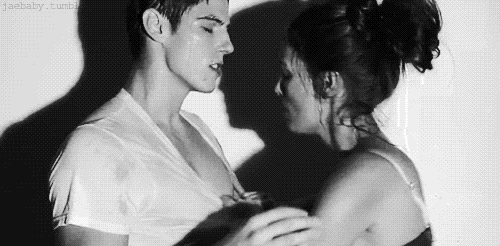 SO YEAH – I LOVED IT!  Just need more, please!
GOODREADS LINK:
AMAZON:
BORN SINNER
Amazon – http://amzn.to/2ywn2En
Our review of Born Sinner

END OF EDEN
Amazon: http://amzn.to/2wZxJD2
Our review of End Of Eden
SLJ LINKS:
Website – http://www.sljenningsauthor.com
Facebook – http://www.facebook.com/authorsljennings
Instagram – www.instagram.com/s.l.jennings
Twitter – www.twitter.com/MrsS

Amazon – https://www.amazon.com/S.L.-Jennings/e/B009YPO1WU
Newsletter – http://subscribe.sljenningsauthor.com/
Bookbub – https://www.bookbub.com/authors/s-l-jennings
FB Reader Group – https://www.facebook.com/groups/JonesinForJennings/