#Review ~~ ???????? ????? ?? ?????? ??????
♪?
??? ??? ???????
♪?
???????? ????? ?? ?????? ?????? ?? ???? ??? ???? ???? ?????? ?????????!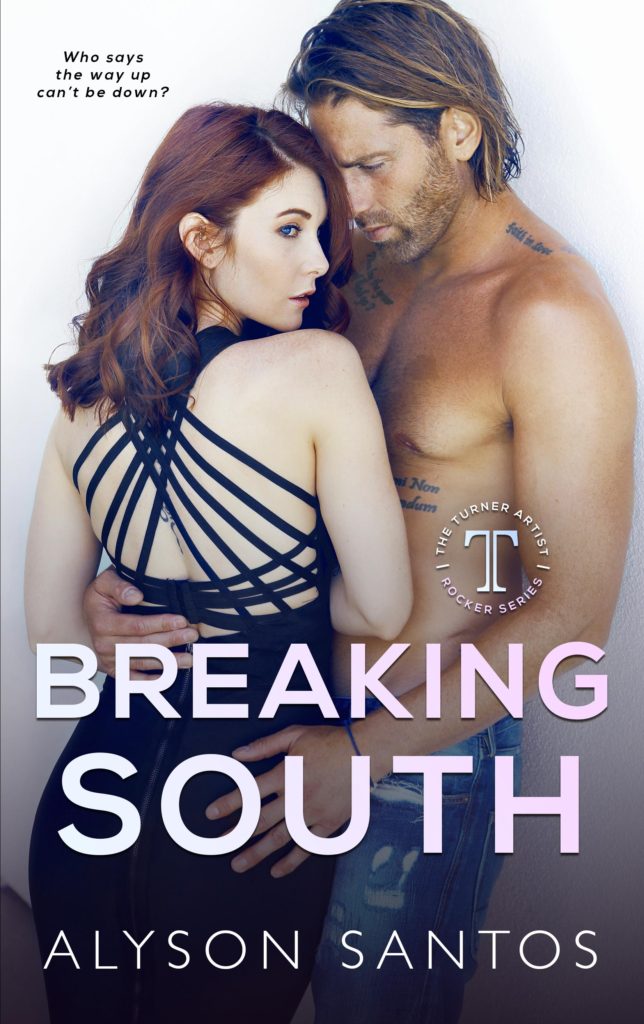 Stephanie's 4.5 Blush Review
Breaking South is book #3 in the Turner Rocker Artist series. Like its predecessor Rising West and Falling North, it had everything I love and more! Chemistry, drama, romance, angst and a sports twist!
Genevieve Fox is the pop princess. Molded and created from the youngest age to be a superstar, but at what price? Who is she…really? Genevieve is looking for her identity. Not the one that she was created for her. The one that the whole world looks to and admires. She feels lost and empty.
My entire existence is a long-running performance fashioned solely for the consumption of others.
A charity meet and greet pairs her with hockey hero Olivier Levesque. A connection is made. I have so much to say about this pairing! First off, the emotional connection between the two is intense! Oliver's compassion and ability to understand Genevieve is amazing and has a lot to do with his family life. Growing up with sisters and brothers leaves him with an immense amount of understanding and compassion. He knows how he would want his sisters to feel and be treated.
Breaking South is a beautiful, emotional tale. Two people who look like opposites on the outside but have so much in common on the inside. There are so many tender moments and beautiful lyrics to consume. Special mentions and visits from Turner Rock Artists complete this story!
Alyson Santos writes beautiful Rock Star romances. Her love of music shines through each story, each paragraph and down to each description. The details, the details. As with Rising West and Falling North she has pulled me in and won't let go!
4.5 stars
#AuthorAlysonSantos #RockStarRomance #Hot&Steamy # GenevieveAndOlivier #BreakingSouth #RisingWest #FallingNorth #Love #HotAndSexy
Turner Artist Management Urgent Action Item:
✔ Rescue pop princess Genevieve Fox from herself.
When your biggest client loses all faith in her identity, you jump on the problem. When it threatens her iconic career, you drop the details and dig to the heart of the crisis.
So I did—investigate. But what I found was a controversial connection with an injured hockey player that could blow up two industries, not to mention her life. With the entire world watching, is this captivating athlete the cause of her sudden self-doubt? Or is he the only one who can save her from herself?
See, I'm just the manager. The story that follows actually belongs to my client Genevieve Fox and the fearless goalie who refuses to back away from a fight.
Because now that skeptics on both sides have bared their teeth, everyone's desperate to know:
Who is OLIVER LEVESQUE??
Sᴛᴀʀᴛ ʀᴇᴀᴅɪɴɢ ᴛᴏᴅᴀʏ!
Breaking South ➤ http://mybook.to/BreakingSouth
Catch up with the series:
Book 1 – Rising West ➤ http://mybook.to/RisingWest
Book 2 – Falling North ➤ http://mybook.to/FallingNorth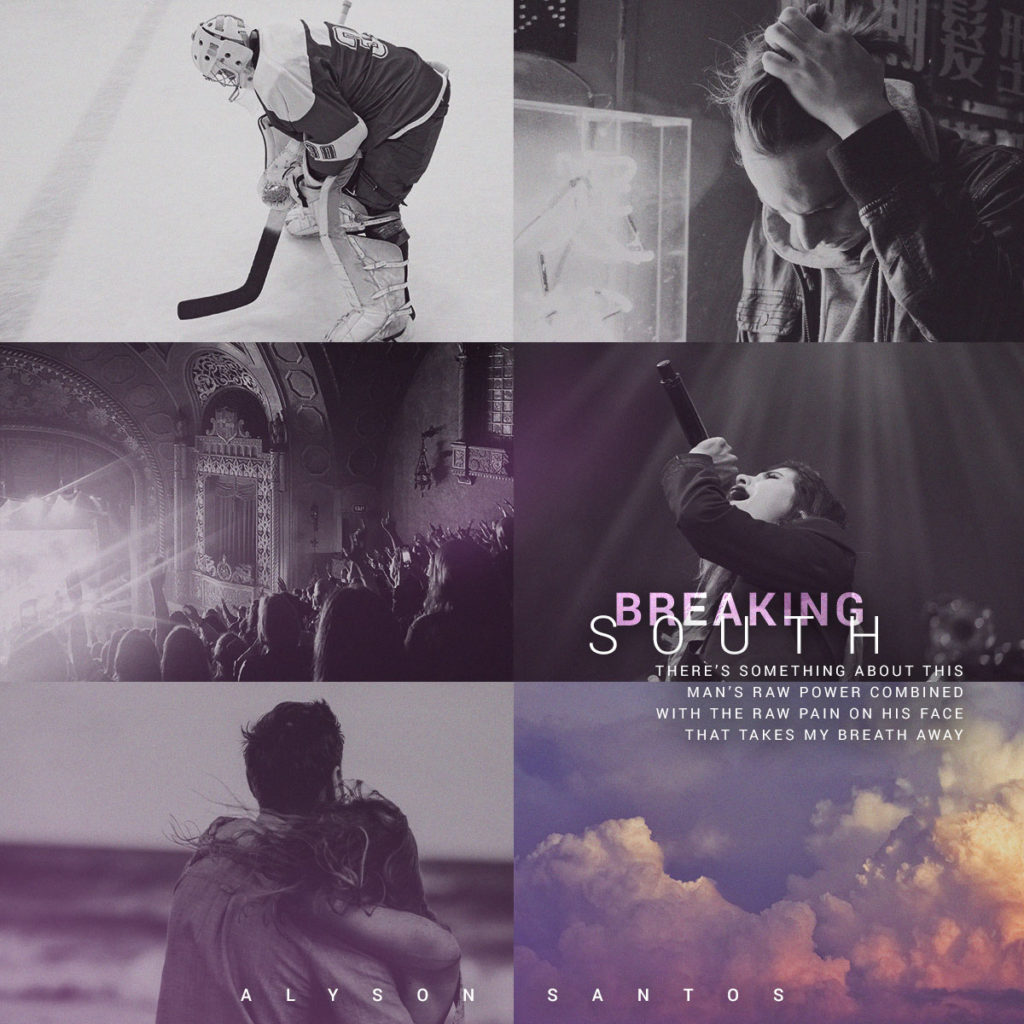 I'm a writer, musician, and cat lover. Not always in that order.
I write what needs to come out, whether it's pain, tears, or laughter. I write people and relationships, about the beauty and horror of what we do to ourselves and each other. I write Love. Vengeance. Compassion. Cruelty. Trust. Betrayal. Forgiveness. Darkness, and the incredible way humans destroy and heal each other.
FOLLOW ME:
Amazon ➤ http://amzn.to/1R3xSnA
Facebook ➤ https://www.facebook.com/authoralysonsantos/
Aly's Breakfast Club (reader group): https://www.facebook.com/groups/AlysBreakfastClub/
Newsletter ➤ http://www.alysonsantos.com/newsletter.html
Bookbub ➤ http://bit.ly/2hRrNFj
Instagram ➤ @AuthorAlysonSantos
Goodreads ➤ http://bit.ly/1ROLHpU
YouTube – Author Alyson Santos ➤ http://bit.ly/2pc2IVm
Twitter ➤ @AuthorAlySantos
Spotify ➤ https://open.spotify.com/user/authoralysonsantos?si=jsyrfx1hTdiTaxxh3sNmzQ
Website ➤ http://www.alysonsantos.com/