#ReleaseDayReview ~~ Ashton Morgan: Apartment 17B by Aly Stiles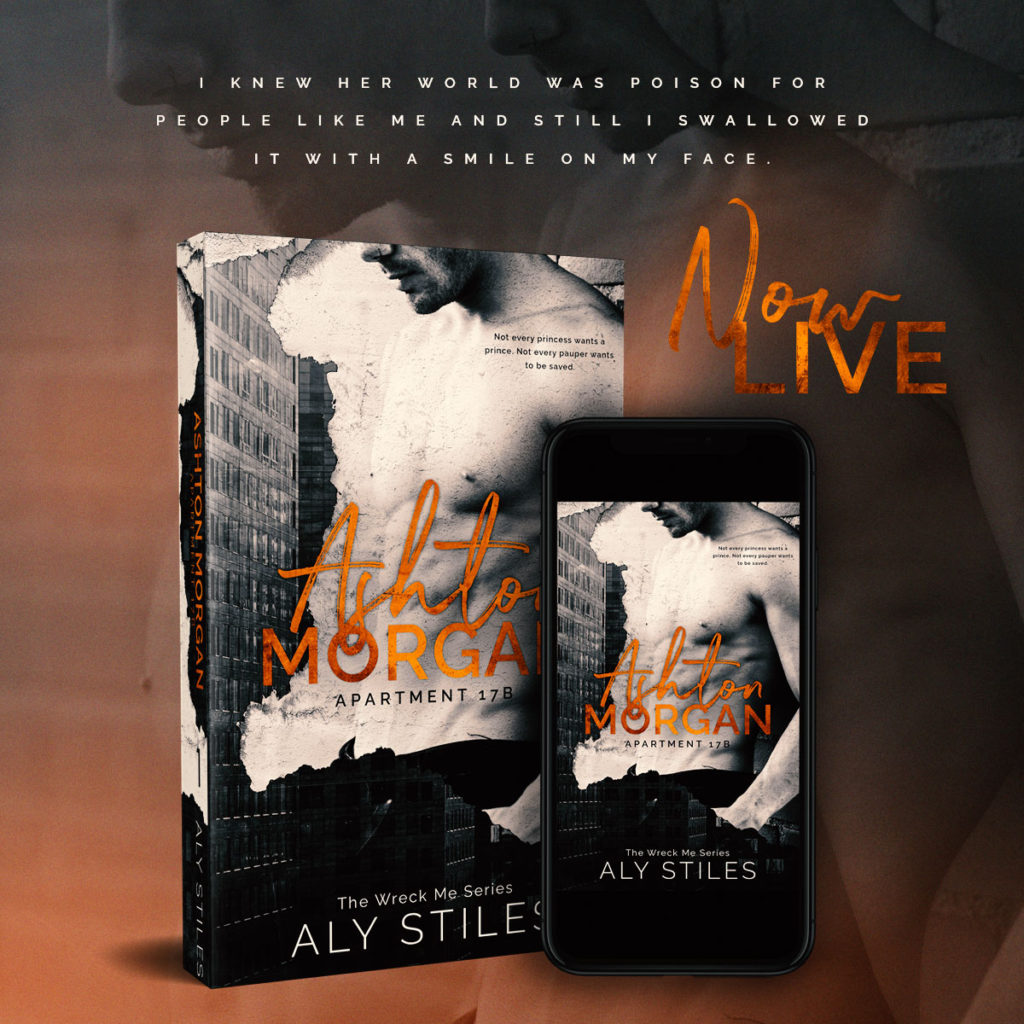 ⭐⭐⭐⭐⭐
ℕ?? ℝ??????
??? ????? ??? ??? ??? ?????…
Ashton Morgan: Apartment 17B by Aly Stiles is LIVE and FREE with Kindle Unlimited!
#OɴᴇCʟɪᴄᴋ:
http://mybook.to/AshtonMorganAmazon
Stephanie's 4.5 Blush Review
Ashton Morgan is a victim of circumstance and responsibility. He is loyal, fierce and hard working. But there is so much more. Tenderness, kindness, and love radiate from him.
There's a sadness to Ashton, a heaviness.
Iris Alexander is from a world much different then Ashton's. She is so much more than the world that surrounds her. She is so kind and gentle. Her heart is enormous.
I can understand his hesitation to toward my world. A lot of the time I don't want to be in it either.
Ashton Morgan is an emotional and beautifully written story. It will take hold of your heart and not let it go until the final page. I loved the "feels" and the angst! The love in Iris's heart that she refuses to let go. The gut-wrenching choices that Ashton must face will have you reaching for the tissues!
A huge shout out to Kyle Alexander, Iris's dad. What an amazing character! Can we get his story next? I should also mention Iris's sister, Ivy. You know a character is well written when you can HATE HER! She made me so mad!
You can survive anything for one more day if there's hope the next one will be better.
Another great Aly Stiles read! Grab yours today and let the "feels" begin!
Ashton Morgan doesn't have a chance.
With a young brother and an immature mother to support, he had no choice but to drop out of college to keep his family afloat. But the day his future came crashing down was just the beginning of a tortured journey that won't let him up for air.
College student Iris Alexander has everything—except the person who's captured her heart. As the daughter of a billionaire, she understands why the captivating young landscaper is wary of her and her lifestyle. But the harder she tries, the harder he resists. If only she can convince him that he's the only real treasure in her flashy world.
She needs a purpose.
He needs a lifeline.
They'll both need each other to survive the present and fight for a future.
Goodreads: http://bit.ly/AshtonMorganGR