#ReleaseDay #Review ~~Chicks, Man by J.D. Hollyfield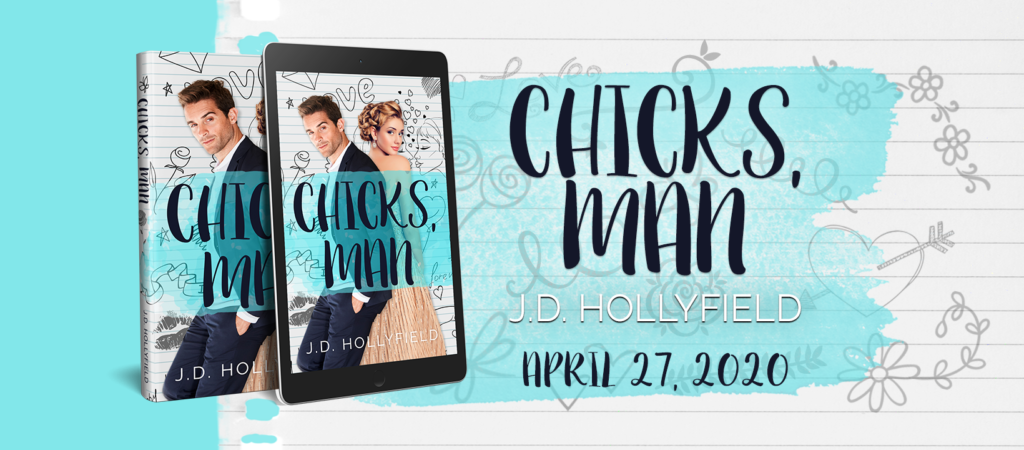 ?? HOT NEW RELEASE ??
Chicks, Man by J.D. Hollyfield is LIVE! #OneClick today!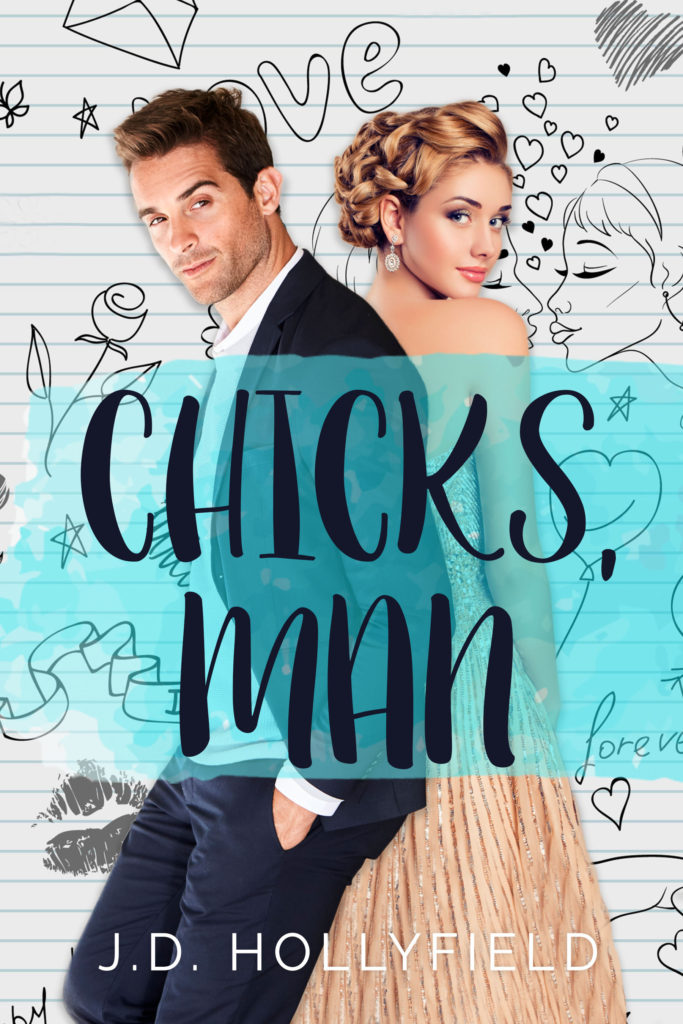 \\
Louisa's 4 Blush Review
JD Hollyfield is an author I am told to read all the time.  She has some great rom-com books and when this came out I thought "oh – it's time".
The first few chapters I was unsure – a college graduate "tricking" someone into having sex with her in a closet – her brother's best friend…how realistic is that?  I wasn't quite on board…but I kept reading and I am so glad I did.  I may not love how these two started out (in the closet) but as the book continues I really, really, really began to LOVE these two characters.
Levi and Hannah have known each other for years.  She's the dorky little sister of Levi's best friend.  Levi has always been friendly and cordial to Hannah but she wasn't even on his radar.  After a bad break up he finds himself checking out Hannah at her brother's wedding.  With some trickery from Hannah – they have some seriously hot sex in a closet and it all hits the fan.
Just a few weeks later – Hannah begins her dream job – working for her father's law office and low and behold – Levi works there too and he's her new boss.  The sparks between these two smolder and once ignited – they just can't stop!
I think this book games me more than just a favorite trope of brother best friend, but a sincere, sweet, deep, healing friendship and relationship between these two. And then JD Hollyfield throws in a bit of suspense and intrigue.  This book had it all (well – not really a rom-com) but it was unique in the depth of the story and the characters.
BOOK BLURB
Falling in love was the easy part.
Being secretly in love with my brother's best friend is where it got tricky.
Levi Dent was off-limits. Which was probably for the best, since he barely knew I existed.
Until one night I saw an opportunity I couldn't resist.
The problem was, I got caught.
She tricked me.
I knew there was something so familiar about her, but I just couldn't resist.
Hannah Matthews was nothing more than my best friend's little sister. Except she wasn't so little anymore.
I need to forget all about her.
If only it were that easy…
Add to Goodreads: https://bit.ly/2WJRPg6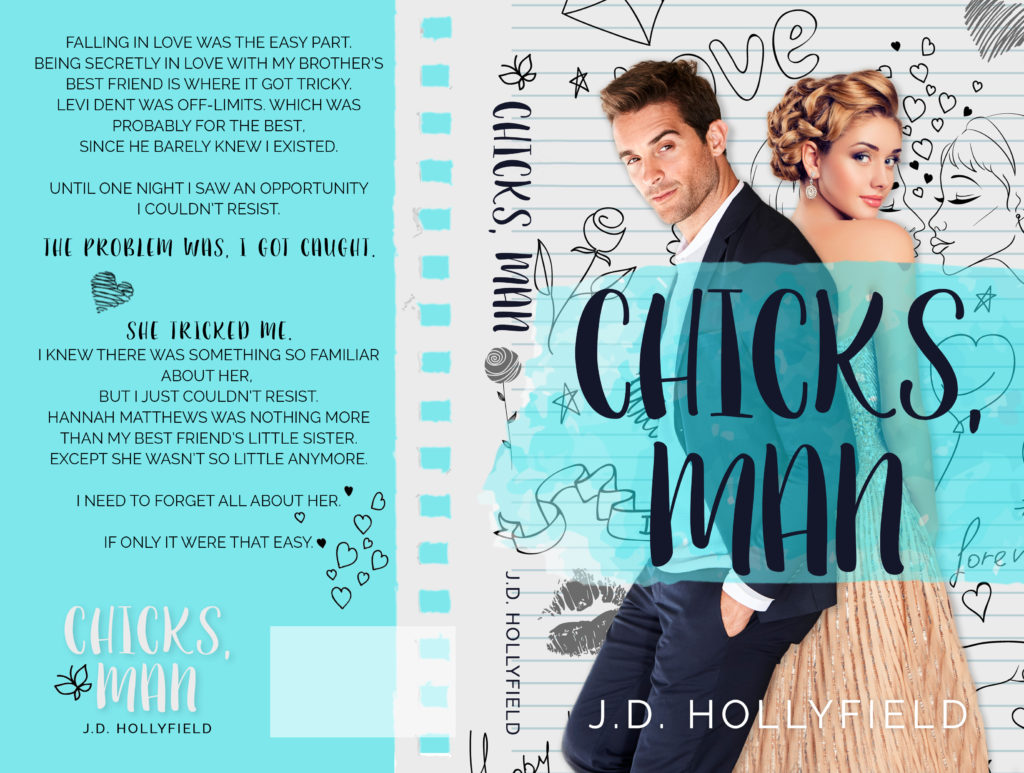 PURCHASE LINKS
AMAZON US: https://amzn.to/3eOpBaO
AMAZON UK: https://amzn.to/2S5W5U3
AMAZON AU: https://amzn.to/2zoLzAT
AMAZON CA: https://amzn.to/3bIqzTW
PAPERBACK: https://amzn.to/2Sb9TNf
GIVEAWAY
To celebrate the release of Chicks, Man, J.D. Hollyfield is giving away a signed paperback on her Facebook page!
Enter here: www.facebook.com/authorjdhollyfield
TEASERS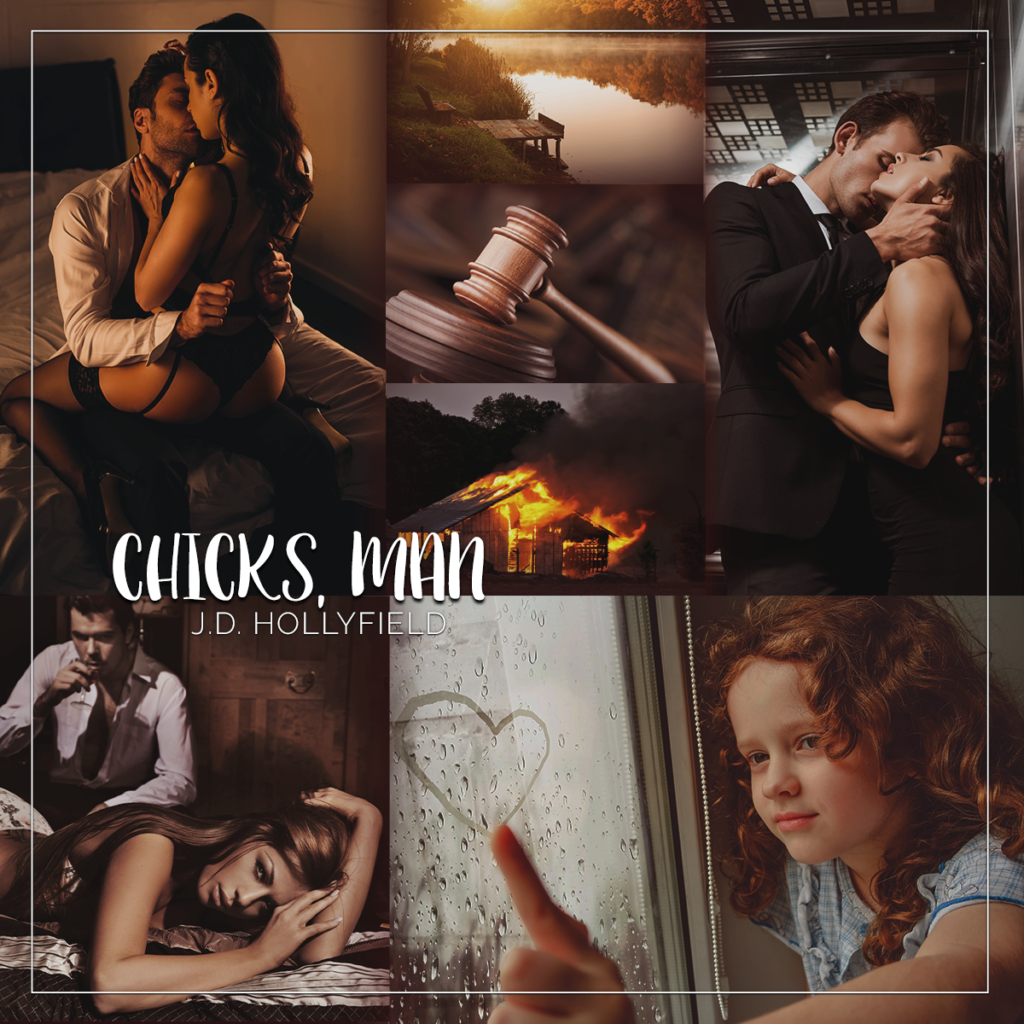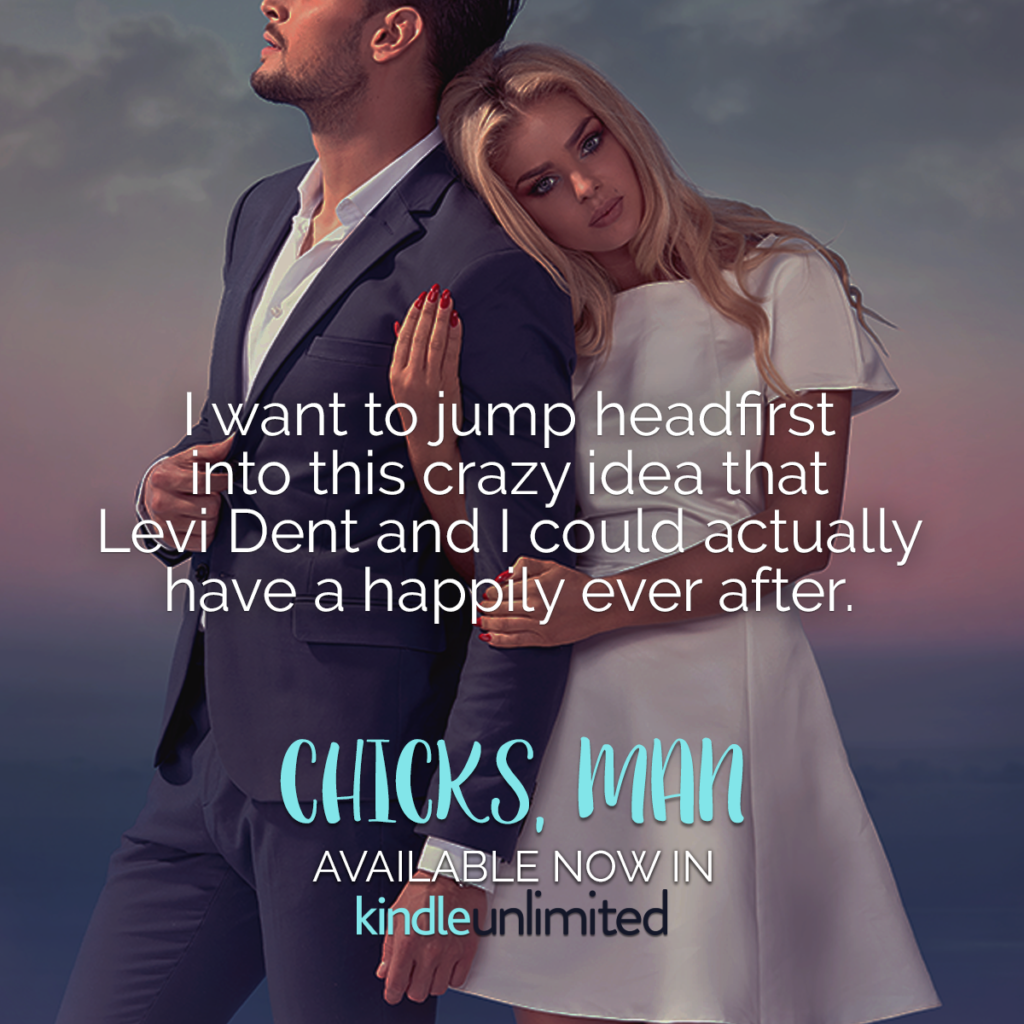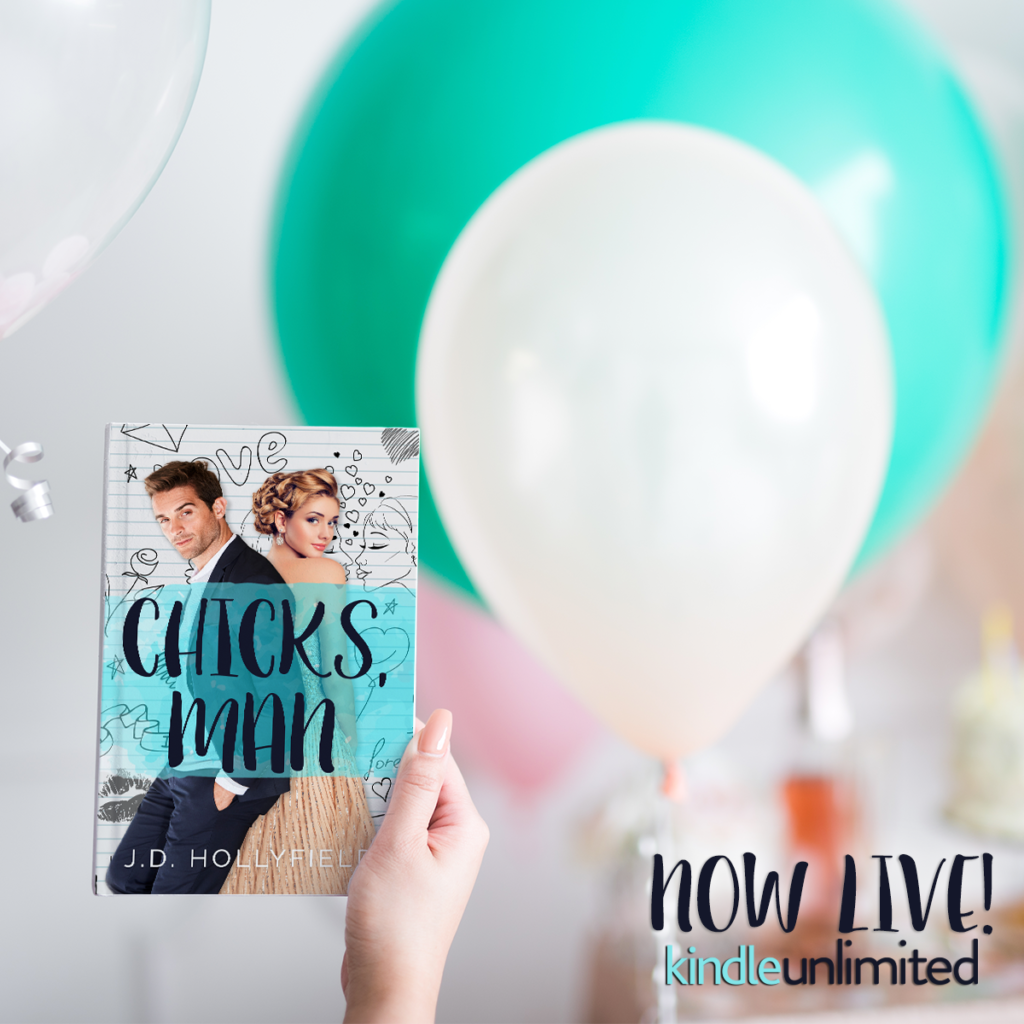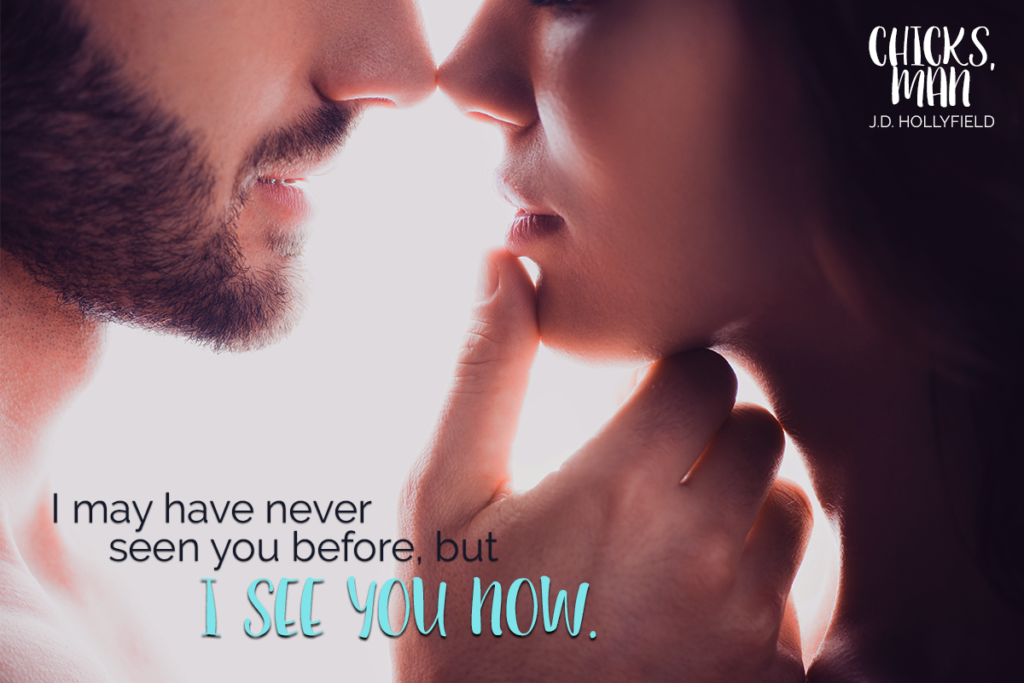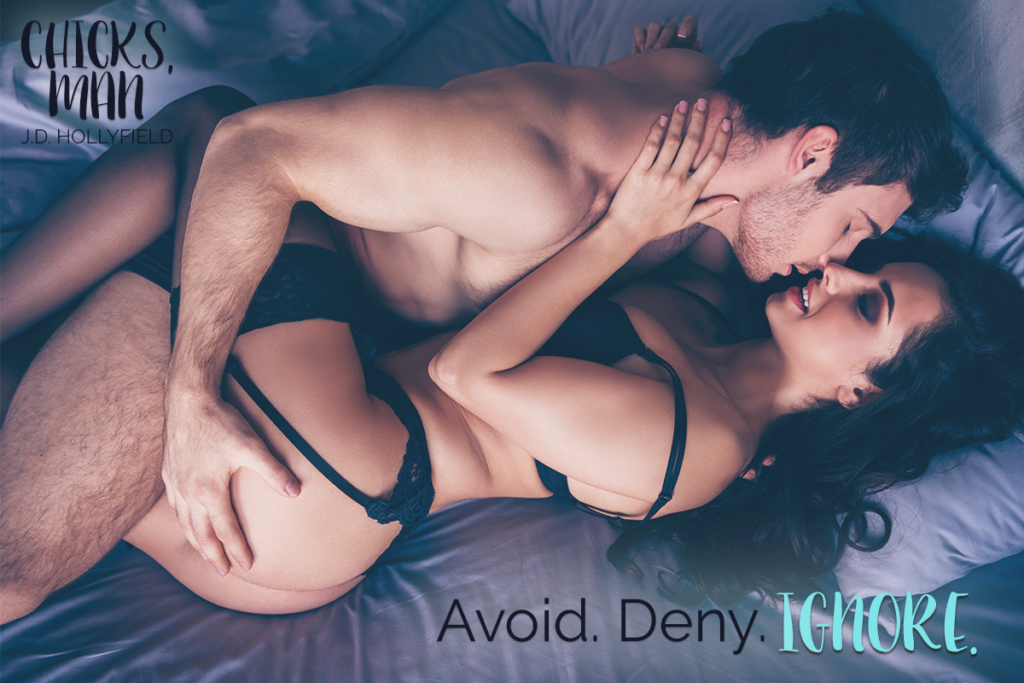 ABOUT J.D. HOLLYFIELD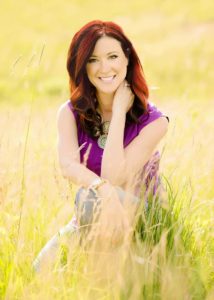 J.D. Hollyfield is a creative designer by day and superhero by night. When she's not cooking, event planning, or spending time with her family, she's relaxing with her nose stuck in a book. With her love for romance, and her head full of book boyfriends, she was inspired to test her creative abilities and bring her own stories to life. Living in the Midwest, she's currently at work on blowing the minds of readers, with the additions of her new books and series, along with her charm, humor and HEA's.
J.D. Hollyfield dabbles in all genres, from romantic comedy, contemporary romance, historical romance, paranormal romance, fantasy and erotica! Want to know more! Follow her on all platforms!
AUTHOR LINKS
Twitter: https://twitter.com/jdhollyfield
Author Page: http://authorjdhollyfield.com/
FanPage: www.facebook.com/authorjdhollyfield
Instagram: www.intsagram.com/authorjdhollyfield
Join Reader Group: http://bit.ly/1dGxSwl
Goodreads: http://bit.ly/1vpfOZE
Amazon: http://amzn.to/2g4iwJm
BookBub: https://bit.ly/2uIz28J
Color Street: https://www.colorstreet.com/nailenvybyjessica