Release Blitz & Review ~~ When We Met by Marni Mann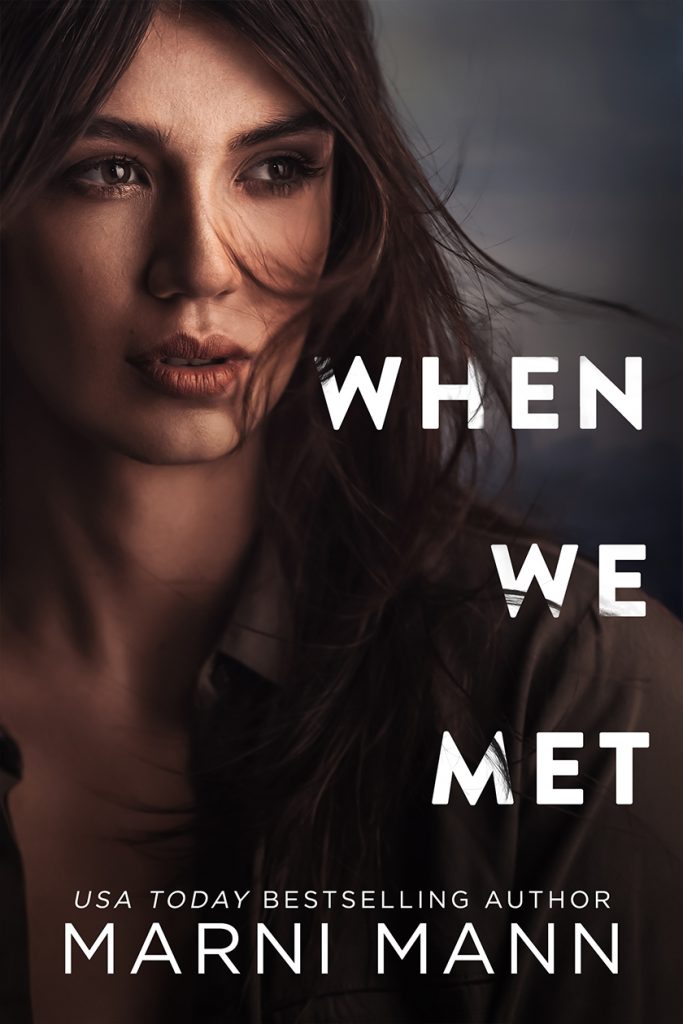 Stephanie's 3.75 Blush Review
Marni Mann writes beautiful, intriguing stories. Her words weave a spell and draw you in. Often times a "wow" factor is revealed. I wasn't sure what to expect. When We Met is a standalone, part of the Moments in Boston series, and features completely new characters. When We Met is about life and choices. How even answering your phone can change the choices that occur. Love, fate, and destiny all play a role. All of the characters are very well written. Whitney Scott is a nurse. I could feel her fatigue as I have lived it. The endless cycle of work combined with not wanting to let your work family down when they need you is palpable. Caleb Hunt is successful, charming, wealthy, and athletic. He too lives with his choices and the consequences of them. You will be drawn into each version of their journey and will wait on pins and needles for the outcome. I am not sure how I feel about this story. I certainly could not put the book down. I read it in one sitting. I love Marni's writing. There are two scenarios laid out. Initially, I found it confusing because I wasn't sure where she was going with the story. As I discussed When We Met with a book friend the light bulb went off and the true purpose was revealed. Who would destiny choose… We were at two different places in our lives, fighting the wind and current, aiming for that beautiful horizon.
Synopsis
When We Met by Marni Mann is now live!
If you knew beyond all doubt that one chance encounter would change the course of your future, what would you choose?
There's nothing like a spring day in Boston to make your heart sing. I'm out with my girls, having drinks in a bar, enjoying the bright pulse of our beautiful city, when I see Caleb. The second my eyes meet his, I know this is the moment when everything will change. All I have to do is choose him. I meet Whitney on the worst day of my life. I've always been an adrenaline junkie, but I never knew how fast things could change. Her soft gaze melts my cynicism, makes me forget the bitter man I was becoming. She makes me want to be the version of myself that I see in her eyes. All she has to do is choose this life. When We Met takes Whitney and Caleb on the ride of their lives, hitting every note on the scale of beauty and tragedy along the way. USA Today best-selling author Marni Mann will make you question everything you thought you knew about love and fate, and this unforgettable story will leave you certain that destiny always finds a way.
Download today on Barnes & Noble, Kobo, Google Play, Apple Books, Amazon & Audible!
Amazon: https://amzn.to/2MJf2MU
Apple Books: https://apple.co/344MraX
Nook: https://bit.ly/2Ez2SCp
Kobo: https://bit.ly/2FApSkR
Google Play: https://bit.ly/3cOCXVX
Audio: https://geni.us/WWMAudio
Narrated by: Aiden Snow, Savannah Peachwood, and Ava Erickson
Meet Marni
USA Today best-selling author Marni Mann knew she was going to be a writer since middle school. While other girls her age were daydreaming about teenage pop stars, Marni was fantasizing about penning her first novel. She crafts unique stories that weave together her love of darkness, mystery, passion, and human emotions. A New Englander at heart, she now lives in Sarasota, Florida, with her husband and their yellow Lab. When she's not nose deep in her laptop, working on her next novel, she's scouring for chocolate, sipping wine, traveling, or devouring fabulous books.
Connect with Marni
Facebook: http://bit.ly/MarniMannFB
Twitter: http://bit.ly/MarniMannTW
Instagram: http://bit.ly/MarniMannIG
Pinterest: http://bit.ly/MarniMannPin
Amazon: https://amzn.to/2IsSRWC
Bookbub: http://bit.ly/MarniMannBB
Website: http://marnismann.com
Sign up for her newsletter: http://marnismann.com/newsletter/