Release Blitz & Review ~~ Pretty Boy by Tara Oakes
Pretty Boy, the first book in the Badge Boys series, is now live!
*** WARNING *** This novel is intended for those over 18 yrs. of age due to mature and sexual material.
"Didn't anyone ever tell you what happens to BAD girls? Well… let Pretty Boy show you."
Agent Christopher Gibson has everything a man in his position could want. A successful career as one of the FBI's most credited undercover field agents, with no personal ties to hold him back. He tried that once, it didn't go over too well.
Jessica Leary is on her way to the top, working on her father's Senate re-election campaign. She has the job she wants- the opportunity to prove herself to both the political elite and her father.
What could these two people from very different worlds ever have in common? Nothing.
Nothing other than a hot, sexy, torrid love affair that was left in the past- torn apart by the different directions their lives were headed.
Now, months later, Jess finds herself in a perilous position. The past that once brought "Pretty Boy" Chris Gibson into her life has now come back to haunt her, threatening everything that she's worked for.
When trouble comes knocking on your door, what's a girl to do? Why, call your bad-ass, sexy-as-sin, FBI agent of an ex-boyfriend to do what he does best… take down the bad guys and anyone else that stands in his way, because when Pretty Boy sets his sights on a target, nothing distracts him. But, why is it that this time is different?
Being close to Jess again, seeing first-hand what he's given up is just enough to throw everything off course, as Jess seems to be the perfect mix of good AND bad girl.
Didn't anyone ever tell you what happens to BAD girls? Well… let Pretty Boy show you in book one of the brand new BADGE BOYS series of stand alone novels.
KERRY'S 3.5 STAR REVIEW
This was a great YA read from this author. It's full of so many things including friendship, love, angst, and even a bit of mystery. You will feel a lot emotions throughout this story for both Charlie and Dominic. I loved how the author put the college scene/ rockstar romance together. It's super hot scenes are sizzling. Dominic is an alpha male that knows what he wants and stops at nothing to get it, Charlie is every unsure, She just needs to learn to know her worth
Charlie never wanted to give her heart to anyone, She has made some pretty poor decisions through high school but there's one that has her running and she can't wait to get to college to reinvent herself,  Charlie hopes she can leave her past behind and start fresh.  She is so determined to keep herself on the straight and narrow path, but she knows it's going to be hard to be the good girl 
What Charlie doesn't need is a bad boy guartist Dominic Hudson, who has a reputation and this guy  could ruin it all for Charlie, She has worked so hard to hide her old self. Charlie fights like crazy against the chemistry between her and Dominic, but what scares her the most is Dominic finding out about her past. He, too, has a past that could destroy what he wants with Charlie. After Charlie fought like hell to hide her feelings and the past that has her running,  But the both of them work through them and start their life together. 
Dominic might have that bad boy image he truly is boyfriend material he is caring, loving, a talker, and super hot. Charlie doesn't the know the first thing about relationships but she is trying like hell to have one with Dominic, She is smart & sexy and doesn't even know it.  She is also caring and a great friend. They both have found something special and deserve to be happy together, But in the process there is someone lurking around that wants to take it all away.
You can now purchase Pretty Boy on Amazon: http://amzn.to/1LmgRkK
You can add Pretty Boy on Goodreads here:https://www.goodreads.com/book/show/26028287-badge-boys?from_search=true&search_version=service
Teasers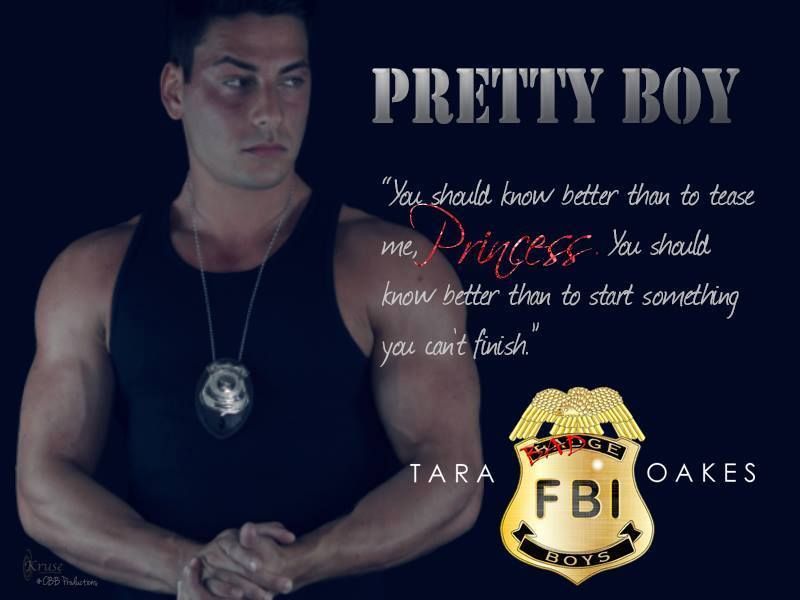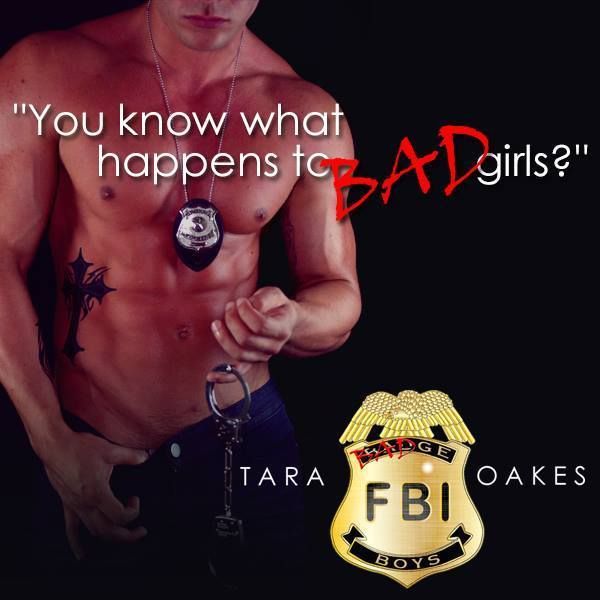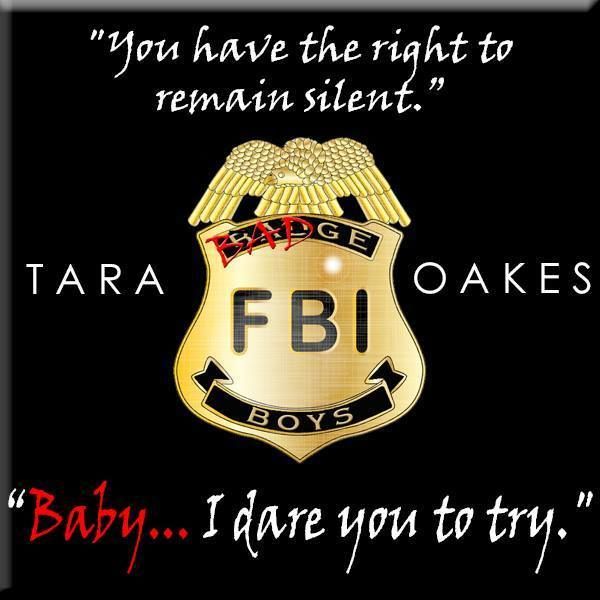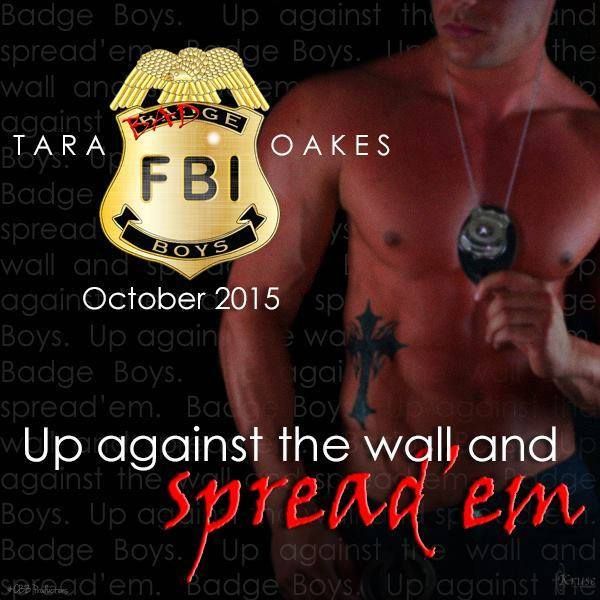 More About Tara Oakes
Tara is a thirty something newbie author from Long Island, New York. She's a voracious reader, a passionate writer and obsessive junk T.V. aficionado. When she's not doing one of those three things she is attempting to garden, hanging with her hubby or partaking in some retail therapy. She enjoys connecting with her readers and is having a blast entering into this new world of publishing.
Twitter: https://twitter.com/Lil_Oakes
Amazon: http://www.amazon.com/Tara-Oakes/e/B00N71SH18/ref=ntt_athr_dp_pel_pop_1
Facebook: https://www.facebook.com/pages/Tara-Oakes/1468537190061965?ref=hl
Goodreads: https://www.goodreads.com/author/show/8390968.Tara_Oakes
Website: https://www.authortaraoakes.com
Newsletter Sign-Up: https://docs.google.com/forms/d/193TYpuqLhzP9opN5WUqz3VeQnoNaURPw6mMB68108W4/viewform