#NowLive #Review ~~ Crashing East by Aly Stiles
♪ ??? ??? ??????? ♪
???????? ???? ?? ??? ?????? ?? ????! ???'? ???? ???? ???????-??-?????? ??? ??????-??????/???????? ???????? ???????!
?-????? ?????!
Stephanie's 4 Blush Review
Any dream worth having will take a piece of your soul.
Guitarist Julian Campbell thought he hit rock bottom when as a member of Eastern Crush, his former rock band, was no more. Although it wasn't his fault, he was a member of the band… As he tries to move on, he continues to make music. After all, it is his life and his love. He is resigned to working as a studio musician until an opportunity comes to work with Viv Hastings and her new band. Things get even more complicated when his 11 year old niece, Naomi, is dropped at his doorstep.
I am a blackhole right now. A failed musician. A failed uncle. A failed human being.
I loved everything about this series. Crashing East has so many sides to it. Julian's niece Naomi is a natural addition to the story. You can feel her emotions as everything unfolds and her life becomes intertwined with Julian's. Naomi is written in such an amazing way. Not too much, not too little. There is truly an understanding of the angst and heartache felt by a twelve year old. 
Hadley Crawford is Viv's personal assistant and is shocked to discover that her arrogant neighbor living above her is the new guitarist for Viv's band. Hadley is organized and responsible. She's a fixer but also has her own complications to deal with.
Hadley grows and blooms so much throughout the story as she tackles her issues. She discovers herself and becomes less invisible (which is where she always preferred to be). There is fun banter between Julian and Hadley and hot sexy times too! Hadley's interactions with Naomi and Julian are beautiful each in their own way. Of course there are the tender moments. And let's not forget about the lyrics! Aly always provides beautiful lyrics throughout her stories.
Please stay. I need you for the better days.
Crashing East is book #4 in the Save Me series which was previously the Turner Rocker Artist series. If you love Rock Star romance then you will love this series! Aly Stiles has a way of bringing all aspects of music into her stories. Song writing, cords, rhythms, performing and spirited performers flow into amazing stories! Heart and soul rounds it out.
Aly Stiles writes beautiful Rock Star romances. Her love of music shines through each story, each paragraph and down to each description. I can't wait to see what is next!
#AuthorAlyStiles #RockStarRomance #CrashingEast #BreakingSouth #RisingWest #FallingNorth #Love #HotAndSexy #Romance #JulianAndHadley
BLURB
He's the bane of her existence.
She's the latest thorn in his side.
Until angry sparks hint at a passionate blaze.
Personal Assistant Hadley Crawford was already against her boss's decision to front a new band with a disgraced ex-rocker. Imagine her surprise when Viv's new bandmate is also the arrogant jerk from upstairs. So what if he's talented, hot, and captivating? People resist unhealthy attractions all the time.
What's the step below rock bottom? That's where Julian Campbell lives after the collapse of his former band and the death of his sister. A year later, things only get worse when his deadbeat brother-in-law drops off his niece and never comes back. The last thing he needs right now is his nightmare neighbor showing up to thwart his one chance at getting back on his feet.
But things get complicated when painful secrets turn a bitter rivalry into a risky attraction. What if the same fire driving them apart is the only thing strong enough to save them?
CRASHING EAST is an enemies-to-lovers and single-parent/guardian rockstar romance that can be read as a standalone.
Add to your Goodreads TBR➜ http://bit.ly/CE_GR
PURCHASE LINKS
UK: https://www.amazon.co.uk/dp/B08RY6Z3YD
AU: https://www.amazon.com.au/dp/B08RY6Z3YD
CA: https://www.amazon.ca/dp/B08RY6Z3YD
Universal: http://mybook.to/CrashingEast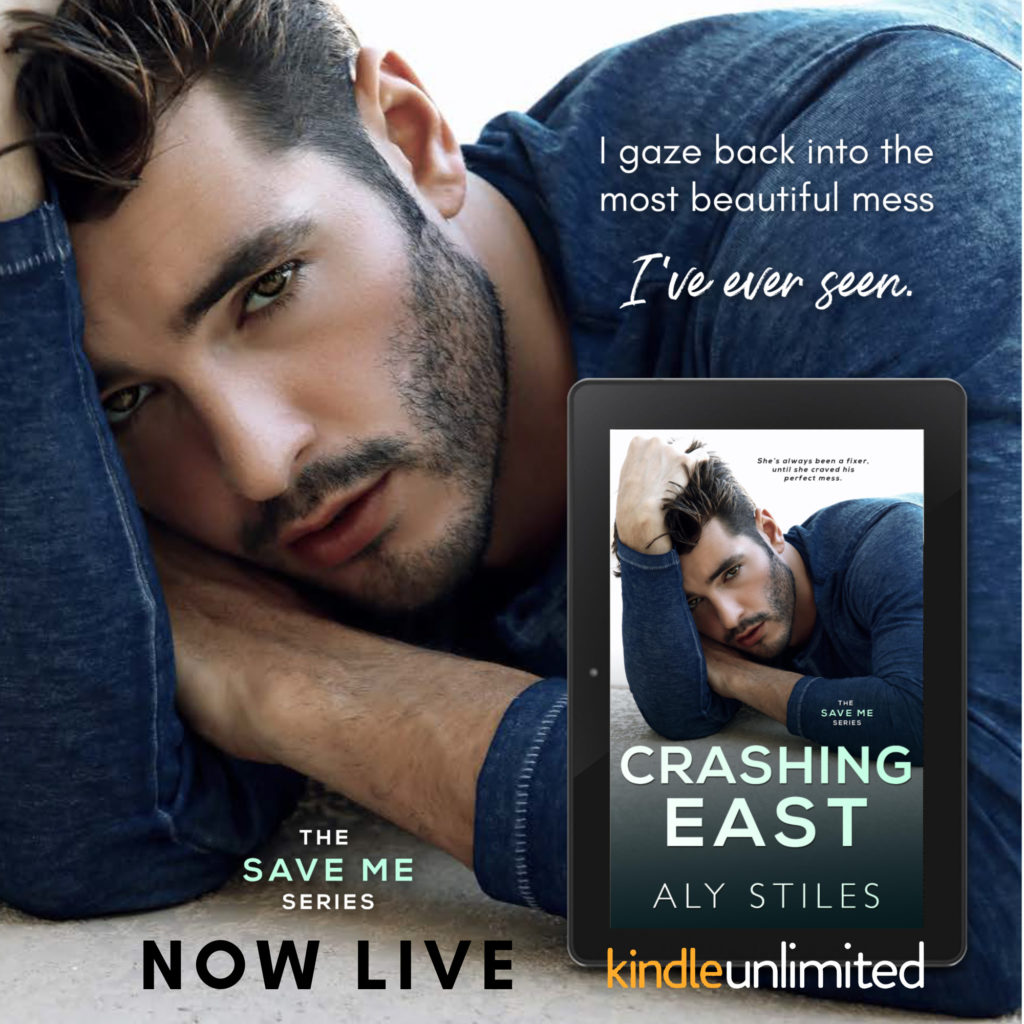 Catch up with the series:
Book 1 – Rising West ➤ http://mybook.to/RisingWest
Book 2 – Falling North ➤ http://mybook.to/FallingNorth
Book 3 – Breaking South ➤ http://mybook.to/BreakingSouth
TEASER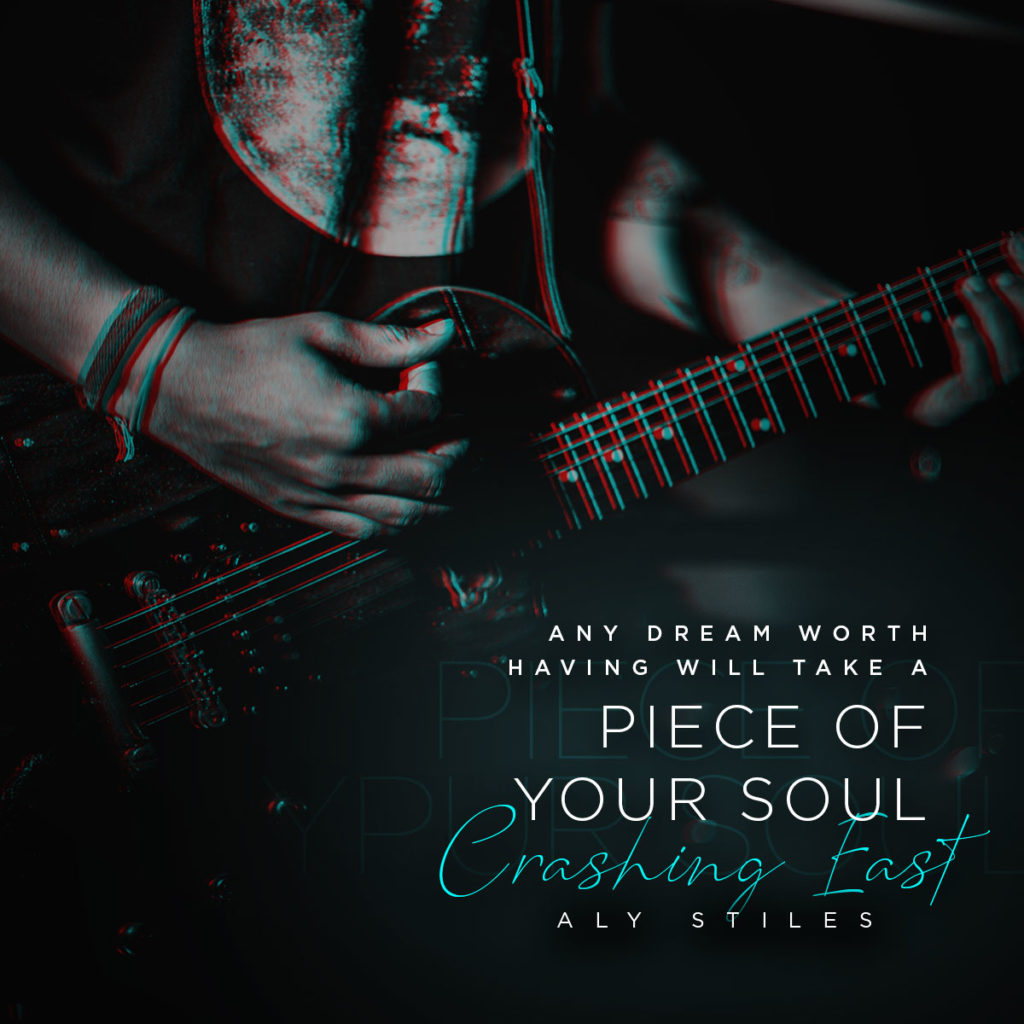 ABOUT THE AUTHOR
From angsty and dark to snort-laugh funny, Aly writes romance from her soul to yours.
AUTHOR LINKS
Amazon ➤ https://www.amazon.com/author/alystiles
Goodreads ➤ https://www.goodreads.com/author/show/20866879.Aly_Stiles
Facebook ➤ https://www.facebook.com/authoralystiles/
Facebook Reader Group ➤ https://www.facebook.com/groups/AlysBreakfastClub/
Newsletter ➤ http://www.subscribepage.com/r4a5s1
Promo Master List (bloggers) ➤ https://www.subscribepage.com/r4a5s1_masterlist
Instagram ➤ https://www.instagram.com/authoralystiles/
Twitter ➤ https://twitter.com/aly_stiles
Pinterest ➤ https://www.pinterest.com/authoralystiles/
Spotify ➤ https://spoti.fi/2BThWpZ
Website ➤ http://www.alystiles.com/
YouTube – Author Aly Stiles ➤ https://bit.ly/35ibyY8