#NewRelease~~Jackal by Tarryn Fisher and Willow Aster #5BlushAlert #Giveaway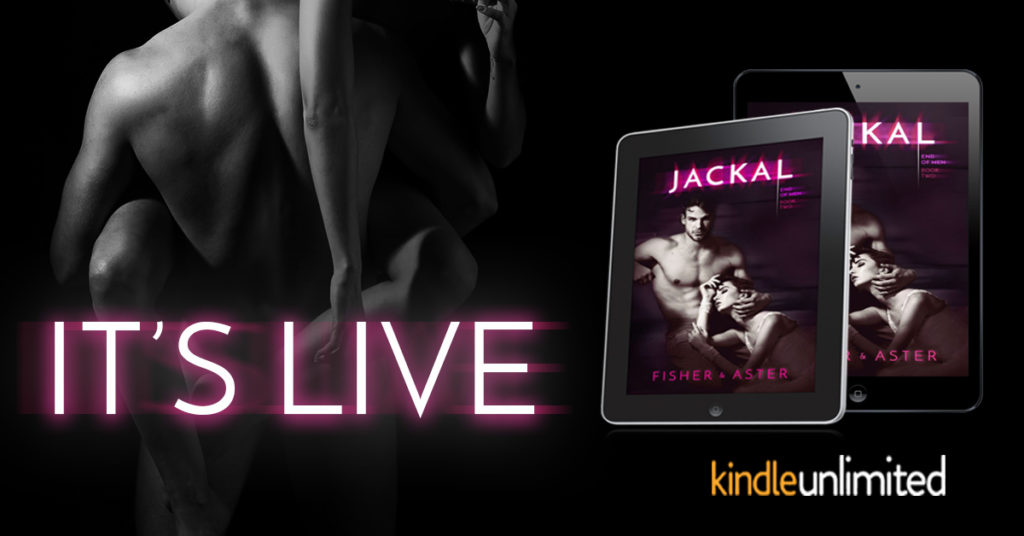 Jackal is LIVE and FREE on Kindle Unlimited! Are you ready to meet the next End Man?
Amazon US: https://amzn.to/2yXFgDS
Amazon UK: http://bit.ly/JackalUK
Amazon AU: http://bit.ly/JackalAU
Amazon CA: http://bit.ly/JackalCA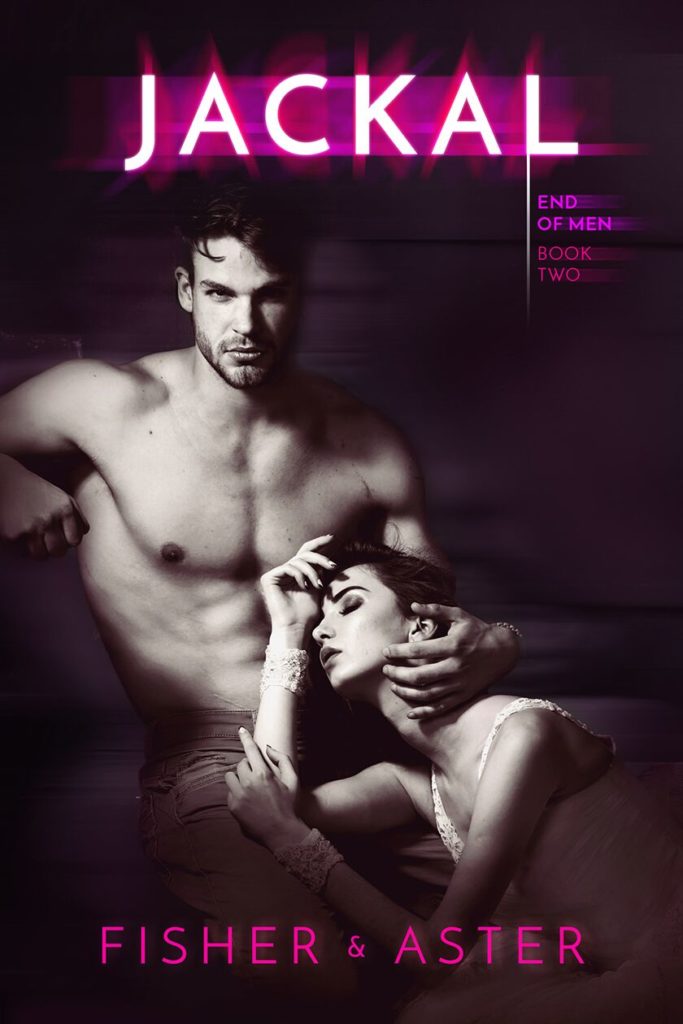 Jackal Emerson has never taken himself seriously. Dubbed the "orgy king," he's renowned for his reputation as the wild End Man. But with the uprising on the horizon and his best friend missing, Jackal is having a hard time living the same carefree existence.
And then he meets a thief and everything changes.
Phoenix Moyo, principal dancer of a notorious ballet company, lives a life of rigidity. When her world collides with Jackal's, their chemistry is evident to everyone except her. Forced to work with him to steal the most precious commodity of the Regions, she realizes too late that there is no escaping Jackal's charisma.
When unimaginable crimes come to light, the Regions begin to crumble. No one is safe. Families divide and secrets are exposed, danger running rampant on every side. For some, sacrifice costs everything.
Book 2 in the End of Men Series.
Louisa's 6 Blush Up All Night Review
Wow – just wow…my newest obsession is the End Men series by Tarryn Fisher and Willow Aster.
I gave Folsom 5 stars and I think I loved Jackal even more- so I guess I have to go off the scales with this one and say 6 stars?  I sound like a tool saying that but this book has just taken over my life for the past few days. Sneaking chapters between clients, reading on my iPhone at stop lights, hoping to get stopped by a train crossing and traffic jams were my best friends!
Jackal and Phoenix are so different from each other, their wants, desires, needs are nothing alike; however, they are perfect together. They complimented each other, brought the best out in each other.
This writing duo is also perfect together, seamless transition from one to another – so seamless, I have no idea who wrote what!  They have set a stage for an epic series, introducing us to most of the End Men and leaving the storyline up for more, please God, let there be more.
I would strongly suggest you read Folsom before reading Jackal.  Folsom sets up a lot of the dystopian elements of the story and it's necessary to understand Jackal better.
I would be remiss if I didn't mention the little tidbit of information shared at the beginning of each chapter…absolutely fascinating!!  The mating habits of bugs and animals are the coolest!
Amazon US: https://amzn.to/2yXFgDS
Amazon UK: http://bit.ly/JackalUK
Amazon AU: http://bit.ly/JackalAU
Amazon CA: http://bit.ly/JackalCA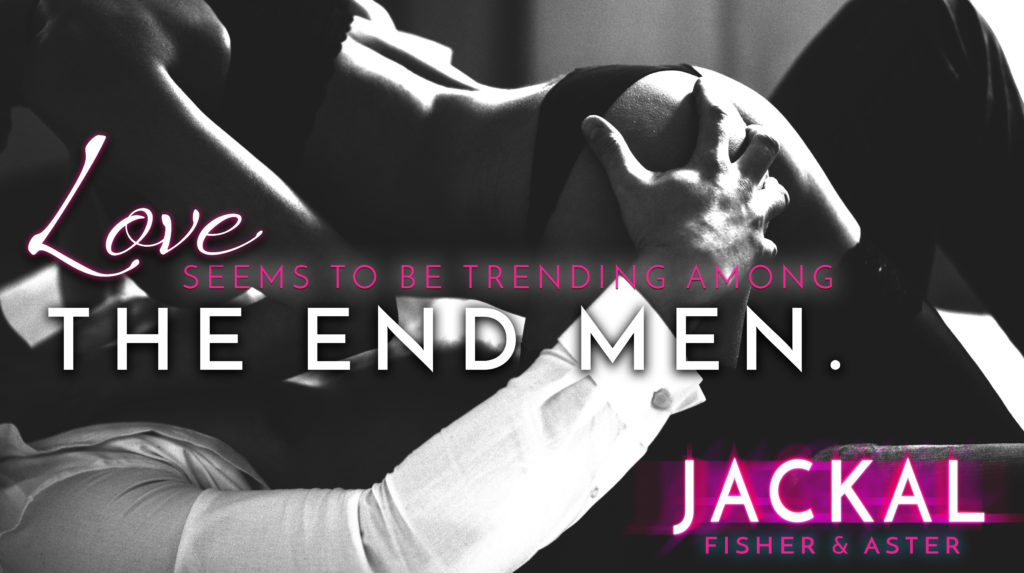 "Without the risk of getting hurt, there is no probability of falling in love," I tell her. "Vulnerability and love go hand in hand."
"That must be why all the men are gone." She smirks. "With that sort of logic, it's no wonder."
I take her in—smooth, honey skin that smells like apples, the broad bridge of her nose and arched nostrils. I don't know how to tell her that back then men were not the romantics. The things we had left of the past: the movies, and the books, and the stories, were things hoped for, not seen.
I lean close so that my mouth is next to her ear, my lips brushing her skin.
"There is no logic in love, little thief. It starts small and grows into something very big and endless. Something you're willing to die for. Don't you long to feel something like that? Instead of all the emptiness you're so used to…"
She pulls back and stares me right in the face. I can't help myself. The quirky little corner of her mouth is raised like she's mocking me, probably not the best time to kiss a woman. But I drop my head anyway and kiss her, letting my tongue softly graze her bottom lip. She pauses, her breath sucking in, and then she pushes away from me. For a moment, it's just the two of us facing each other on the dance floor, the cider lights speckling our faces, and then as abruptly as she pulled away, she turns on her heel and leaves. I smile as I watch her go, her steps unsure like she's dizzy.
"Dancers don't get dizzy," I call after her.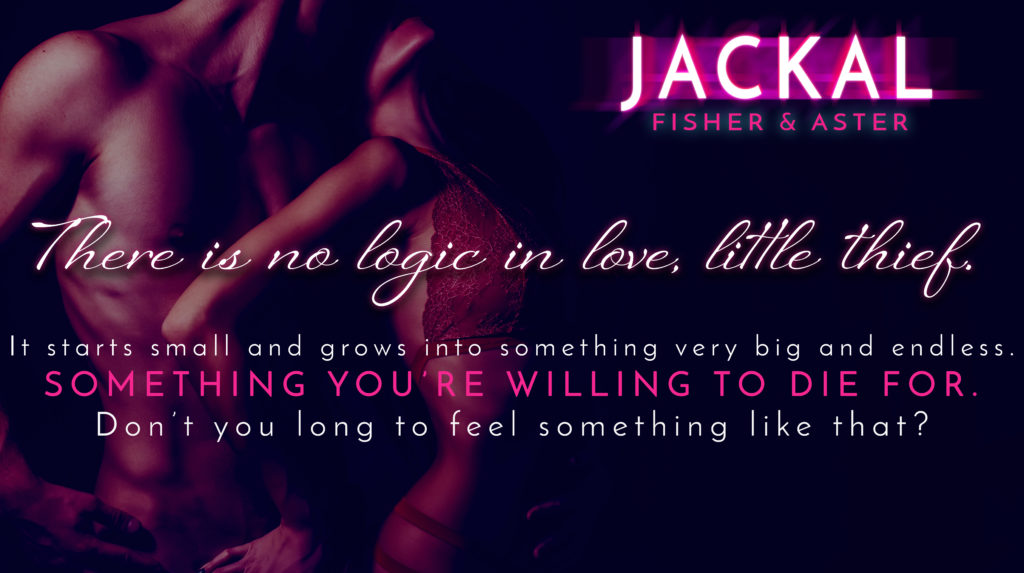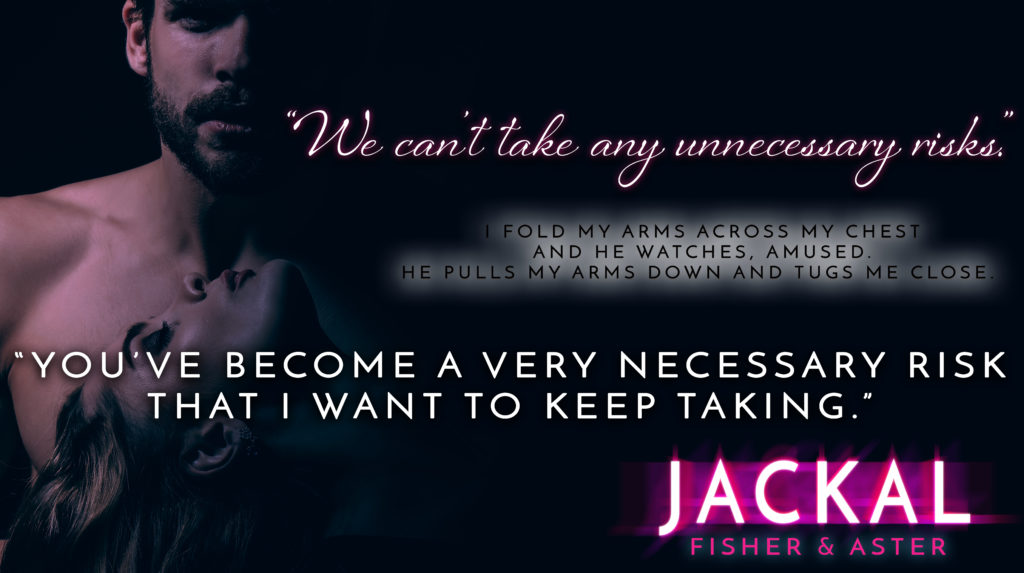 Amazon US: https://amzn.to/2yXFgDS
Amazon UK: http://bit.ly/JackalUK
Amazon AU: http://bit.ly/JackalAU
Amazon CA: http://bit.ly/JackalCA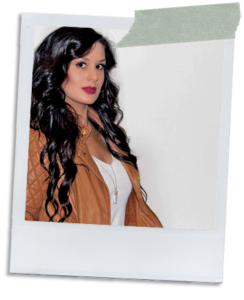 Tarryn Fisher is the New York Times and USA Today Bestselling Author of nine novels. Born a sun hater, she currently makes her home in Seattle, Washington with her children, husband, and psychotic husky. Tarryn writes about villains.
Website: www.tarrynfisher.com
Facebook: https://www.facebook.com/authortarrynfisher
Instagram: https://instagram.com/tarrynfisher/
Twitter: https://twitter.com/DarkMarkTarryn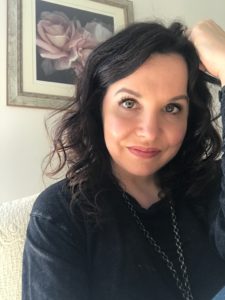 Willow Aster is the author of True Love Story, In the Fields, Maybe Maby, Fade to Red, and Lilith. She's also the co-author of Folsom, The End of Men series with Tarryn Fisher. Willow loves nothing more than writing the day away—anywhere will do. Her husband and two children graciously put up with her endless daydreaming and make fun of her for reading while cooking.
Website: www.willowaster.com
Facebook: https://www.facebook.com/willowasterauthor/
Instagram: https://www.instagram.com/willowaster1/
Twitter: https://twitter.com/WillowAster

Start reading book 1 – FOLSOM – today!
Folsom is LIVE and FREE on Kindle Unlimited!
Amazon AU: https://amzn.to/2snsMi7