Dirty by Kylie Scott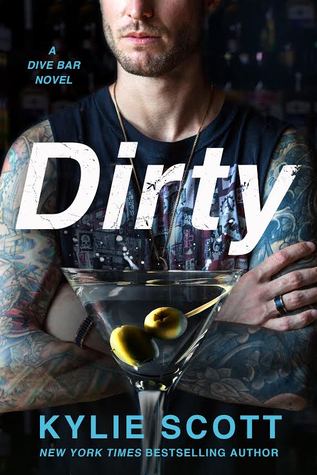 The last thing Vaughan Hewson expects to find when he returns to his childhood home is a broken hearted bride in his shower, let alone the drama and chaos that comes with her.
Lydia Green doesn't know whether to burn down the church or sit and cry in a corner. Discovering the love of your life is having an affair on your wedding day is bad enough. Finding out it's with his best man is another thing all together. She narrowly escapes tying the knot and meets Vaughan only hours later.
Vaughan is the exact opposite of the picture perfect, respected businessman she thought she'd marry. This former musician-turned-bartender is rough around the edges and unsettled. But she already tried Mr. Right and discovered he's all wrong-maybe it's time to give Mr. Right Now a chance.
After all, what's wrong with getting dirty?
My review 4 stars
Sometimes there are moments in books that stick with you. For me, in Lick I'll never forget David and Evelyn and how they woke up in Vegas. In Dirty, Scott delivers another moment, and this one involves a bathtub, a wet bride, and a very stunned Vaughn.
Everything we've grown to love from Scott exudes in Dirty. Lydia and Vaughn will make you laugh. You'll find yourself cheering for them in this witty, sexy romance. You even get one incredibly hot wall scene!
I thoroughly enjoyed this book and can't wait to see what Scott delivers next.
http://www.kylie-scott.com