#ReleaseDay #Review ~~ Catch Twenty-Two by Marie James

?? NEW RELEASE ??
Catch Twenty-Two by Marie James is LIVE and FREE with Kindle Unlimited!
"Bully romance has never been so good…" Kristie, GR Reviewer
Kerry's 3.5 Blush Review
Catch Twenty-two is the second book in the Westover Prep Series and I think it's even better than the first. Enemies to friends and a Bully Romance.
Frankie is visiting her grandma in Utah on her ranch. Frankie was so excited for the change in scenery. She never expected to come across someone like Zeke. Frankie's grandma was bragging to her friends about Frankie coming and staying with her, Grandma knows what Frankie has endured back at home and wants her to see the beauty in life. The love between these two was beautiful.
Zeke is angry at the world. One look at Frankie has him judging her without even knowing her. I wanted to hate Zeke, he was a complete a**! How hateful can one person be to another?
Frankie tried so hard with Zeke at times I wanted to scream at them both. The chemistry between them ran hot and cold and it made my head spin. The author definitely delivers, it's full of emotion, some parts will have you grabbing for tissues. The storyline will grab your attention from the very first page.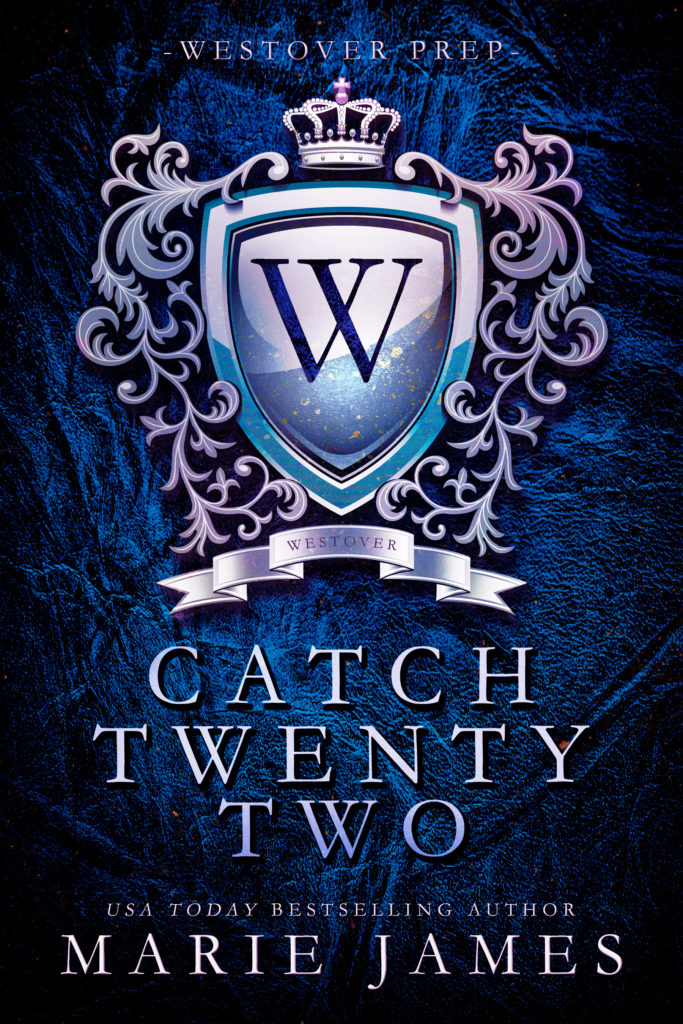 He can't stand anything about her, but can't keep his hands off of her.
Frankie
I wasn't looking for him.
He found me.
With his sexy smirk and irresistible body.
I wanted nothing to do with someone like him.
Judgmental and brooding.
So full of himself.
But now, I'm stuck playing the fool.
Falling for him.
And losing it all.
If only for one night.
ZEKE
Stuffy, rich, entitled.
The kind of girl that gets what she wants.
When she wants it.
And I want nothing to do with her.
Yet, I can't stay away.
I'm drawn to her kindness and compassion.
Her beauty.
She holds me when the pain won't subside.
And now, if I can help it, I'm going to hold on to her…
Forever.
Start reading TODAY!
AMAZON US: http://bit.ly/Catch22US
AMAZON UK: http://bit.ly/Catch22UK
AMAZON CA: http://bit.ly/Catch22CA
AMAZON AU: http://bit.ly/Catch22AU
GR: http://bit.ly/CatchTwenty-Two-GR
Catch up on the series and start reading book 1, One-Eighty, and find out why readers are loving the Westover Prep series!
AMAZON US: http://bit.ly/OneEightyUS
AMAZON UK: http://bit.ly/OneEightyUK
AMAZON CA: http://bit.ly/OneEightyCA
AMAZON AU: http://bit.ly/OneEightyAU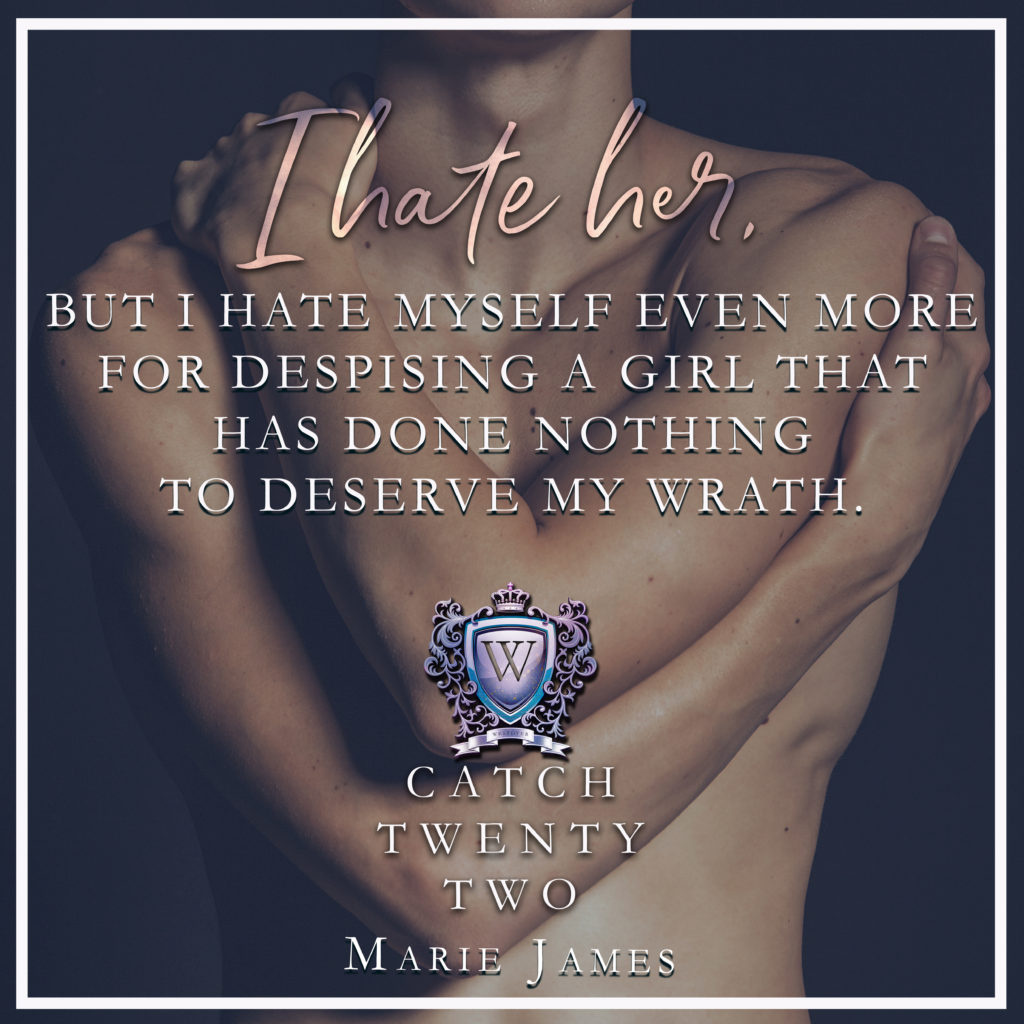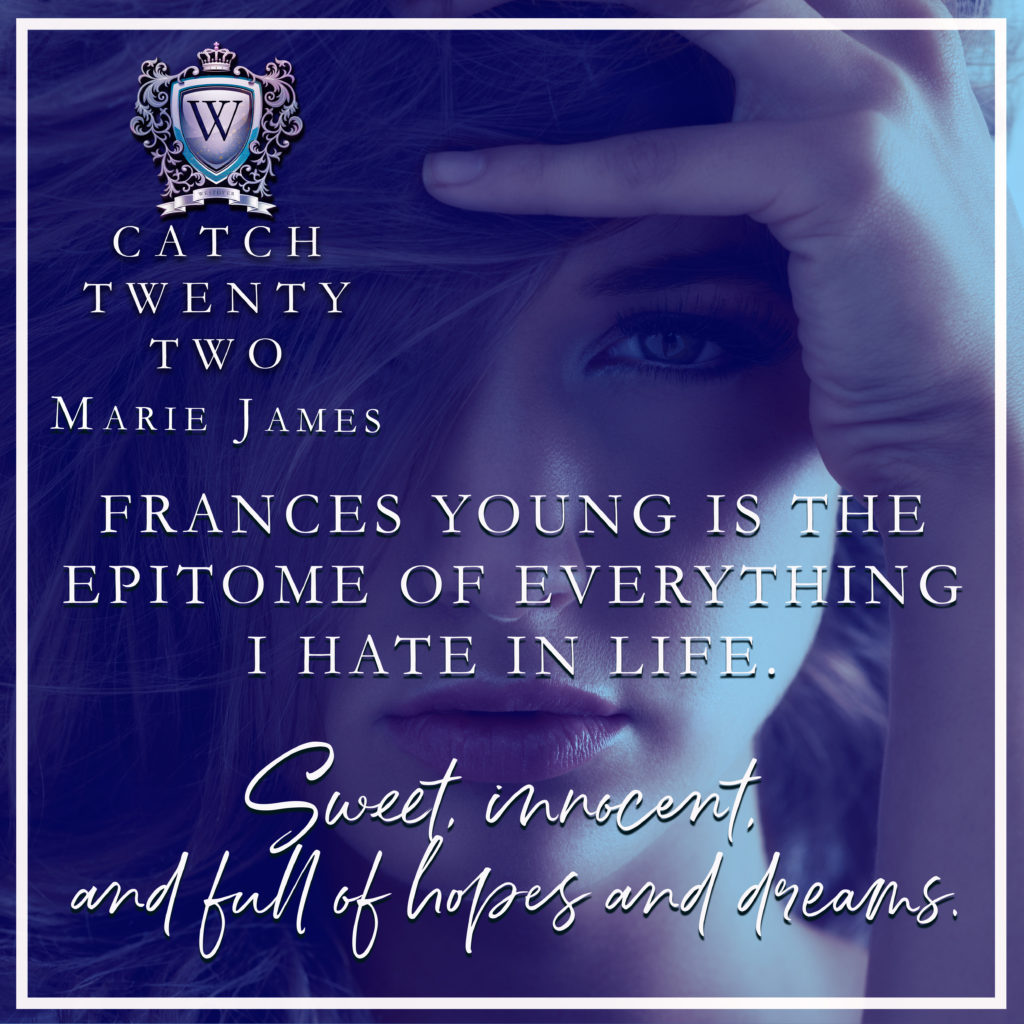 The author is giving away a signed set of One-Eighty and Catch Twenty-Two and a $25 Amazon GC on her Facebook page. Stop by to enter —> http://bit.ly/MarieJamesFacebook

Marie James is a USA Today Bestselling Author of contemporary romance. She's book boyfriend crazy, the mother of two rowdy boys, and a wife of 15+ years. She's obsessed with tacos, otters, and FunCo Pops figures. Born, raised, and still living in central Texas, Marie spends most of her time locked away writing and reading.
FOLLOW MARIE JAMES
http://bit.ly/MarieJamesFacebook
http://bit.ly/MarieJamesTwitter
http://bit.ly/BookBubMarieJames
http://bit.ly/AmazonMarieJames
http://bit.ly/MarieJamesGoodReads
Reader Group: http://bit.ly/MarieJamesStalkers
Newsletter: http://bit.ly/MarieJamesNL