Blog Tour ~~ A LITTLE TOO CLOSE by Rebecca Yarros
A LITTLE TOO CLOSE by Rebecca Yarros
Release Date: October 11th
Genre/Tropes: Single Parent Romance/Small Town Romance
Louisa's 5 Blush Review
I saw Rebecca Yarros and was immediately interested.  I wish I had read more into what this series was about because I started with this book, and I think I should have read Sarina Bowen's A Little too Late, which is about Weston's older brother (but I can still go back and read it and I don't think I was confused reading this first but I am a purest and like to read series in order – yes, these can all be read as stand-alone but I like to stick to the "rules" lol)
Weston reluctantly returns home to help with the family business.  Very reluctatanly but he knows he's the best man for the job.  he uproots his life, and 2 of his best friends families to help with his family's business.  Weston is one angry man…some may even call him grumpy!
On his return, he shares a condo with Callie and her sassy and amazing daughter.  Anything to not return to his family home that holds too many memories of a life with his mother and neglectful father – he makes adjustments and decides to share the living space with Callie and Sutton.  There are definite sparks between the two, but Weston knows that he can and will never commit to anyone so being with Callie is off-limits.  He is absolutely amazing with Sutton, and their friendship is instantaneous.
The lines are blurred, and Callie and West can't help but fall for each other, but it's not an easy road.  Falling for a man who swears he will never love another person isn't a great place to be.  Watching these two navigate their lives was beautiful and emotional all at the same time.
I am not sure if this is a new trend, but having 3 books in a series, each written by a different author, is awesome. I can't wait to dive into Weston's younger brother Crew's story next (written by Devney Perry!).
A LITTLE TOO CLOSE, an all-new small-town, single-parent romance, by Rebecca Yarros is NOW LIVE!! Grab this all-new small town romance TODAY!!
NOW AVAILABLE!!
Amazon: https://amzn.to/3Slqs5N
Nook: https://geni.us/TooCloseBN
Apple: https://geni.us/TooCloseApple
Kobo: https://geni.us/TooCloseKobo
Audio: https://geni.us/TooCloseAudio
Find all of the Madigan Brothers books Here: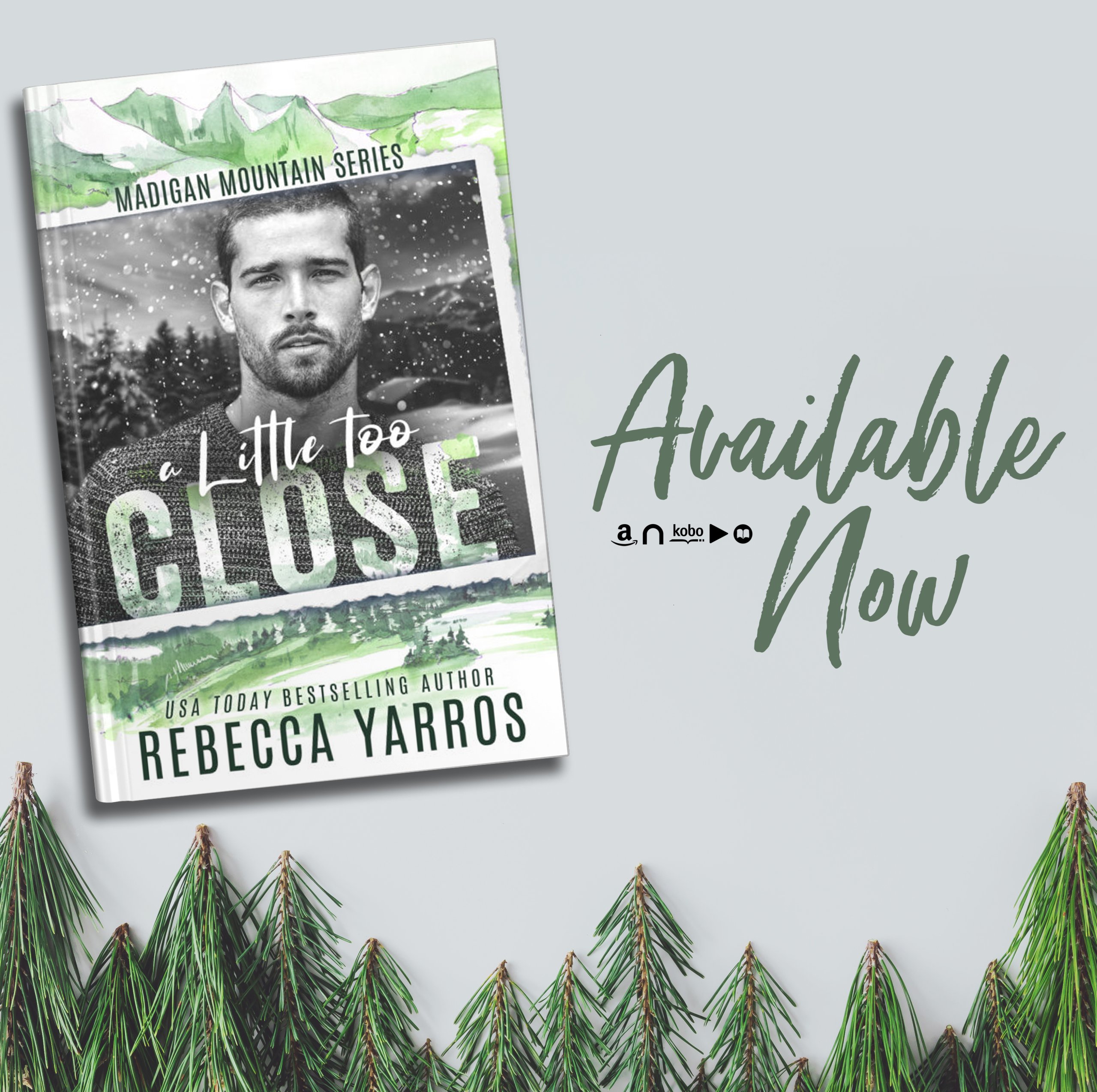 Add to Goodreads:
https://www.goodreads.com/book/show/60370907-a-little-too-close
SYNOPSIS
From USA Today bestselling author Rebecca Yarros comes a small town, single parent romance.
Nine years ago, Weston Madigan saved me. I came to Colorado penniless, heartbroken, and pregnant, searching for a fresh start. Weston gave me a job at his family's resort, then left the next day and never returned, not even to visit.
Then I stumble in on Weston cooking breakfast shirtless—gloriously, inappropriately shirtless—in the shared kitchen of my duplex in employee housing. Given the shock on both our faces, he wasn't expecting a roommate either, let alone two.
The growly pilot is only home to start his family's new heli-skiing operation. I can handle being his temporary roommate, right? Chemistry and attraction aren't impossible to ignore when you agree on ground rules. Besides, even with those gorgeous, brooding brown eyes, the guy is a walking thundercloud…until my daughter, Sutton, makes him laugh and he smiles at me. Then everything changes. Cue inconvenient heart flip.
This is only temporary.
I can't fall for Weston.
Will. Not. Fall. For. Weston.
But rules go out the window when you're a little too close.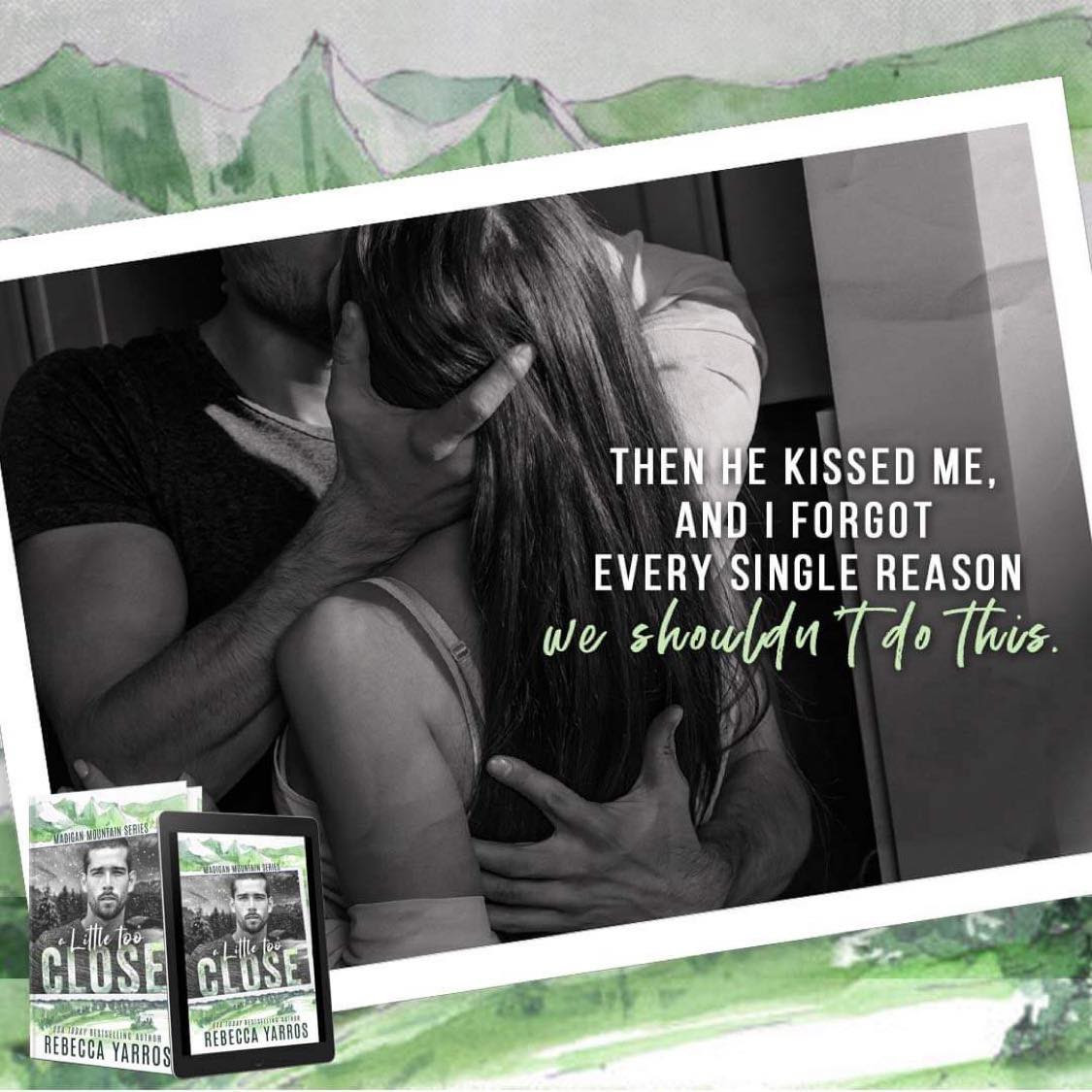 About the Author:
Rebecca Yarros is the USA Today bestselling author of over fifteen novels, including The Things We Leave Unfinished and The Last Letter. "A gifted storyteller" (Kirkus), she is also the recipient of the Colorado Romance Writer's Award of Excellence for Eyes Turned Skyward from her Flight and Glory series.
Rebecca loves military heroes and has been blissfully married to hers for over twenty years. She's the mother of six children, and is currently surviving the teenage years with three of her four hockey-playing sons. When she's not writing, you can find her at the hockey rink or sneaking in some guitar time while guzzling coffee. She and her family live in Colorado with their stubborn English bulldogs, two feisty chinchillas, and a Maine Coon kitten named Artemis, who rules them all.
Having fostered then adopted their youngest daughter who is nonverbal and on the autism spectrum, Rebecca is passionate about helping children in the foster system through her nonprofit, One October, which she co-founded with her husband in 2019. To learn more about their mission to better the lives of kids in foster care, visit www.oneoctober.org.
To catch up on Rebecca's latest releases and upcoming novels visit www.RebeccaYarros.com.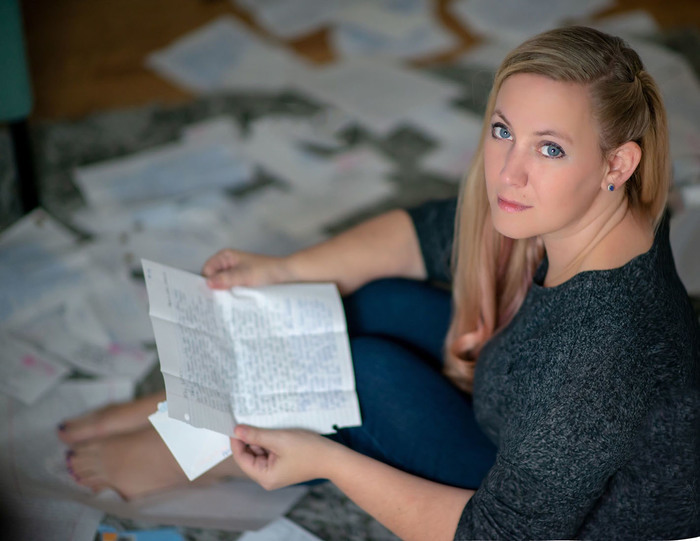 Connect w/Rebecca:
Website: http://www.rebeccayarros.com
Facebook: http://facebook.com/rebeccaelizabethyarros
Facebook Group: https://www.facebook.com/groups/RebeccaYarrosFlygirls
Twitter: https://twitter.com/RebeccaYarros
Instagram: https://www.instagram.com/rebeccayarros
Goodreads: https://www.goodreads.com/author/show/7539785.Rebecca_Yarros
Bookbub: https://www.bookbub.com/authors/rebecca-yarros
Amazon: https://amzn.to/39ZKtZ6